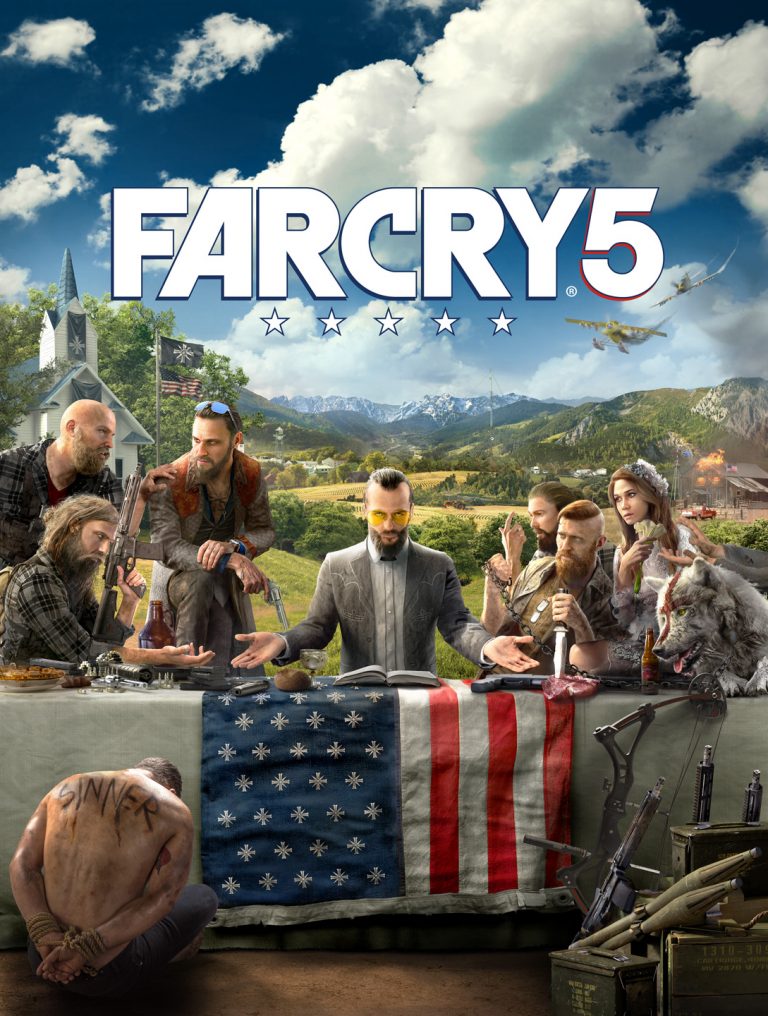 Ubisoft Has released official artwork for Far Cry 5.
The artwork above shows The main characters of the game and some other goodies. While no release date is confirmed, A worldwide reveal is scheduled for May 26th, 2017. Â Ubisoft has a planned release in their current fiscal year (Which ends next March). Stayed tuned for updates about the game!
Far Cry 5 is currently in development for PC, PS4, and Xbox One.
Are you excited? Let us know in the comments!