Criminal Girls 2: Party Favors involves what the name in the title suggests, which is a cast of criminal females.  It is a sequel to the turn-based JRPG dungeon crawler and has made its way to the Playstation Vita.  Will Criminal Girls 2 "steal" your heart?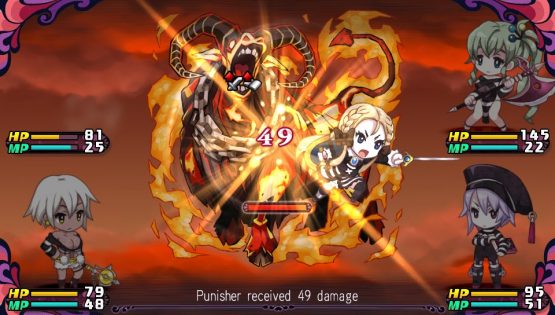 The control scheme is well-designed while making good use of the Vita's touchscreen.  It's very easy to feel that Criminal Girls 2 feel like second nature.  In terms of the presentation, Criminal Girls 2: Party Favors is not making any "favors" when it comes to the visuals.  But the sound implementations and the scenes do effectively give a nice impression.  The colors are plentiful even though the graphics aren't exactly top notch.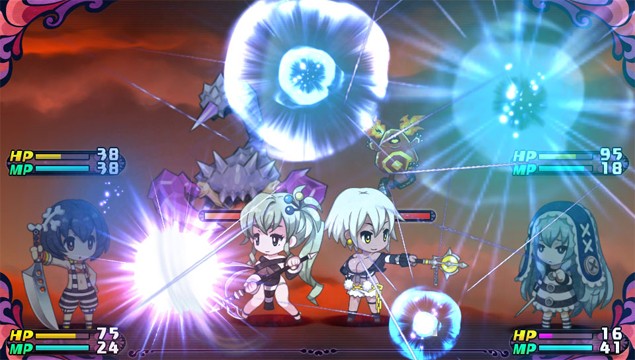 The game takes place in the depths of the Hell Spire where your characters consist of females who are undergoing a program to "reform" themselves.  Here, you will be exploring and battling your way throughout the game, but not without a good rubbing, which oddly enough unlocks their abilities. Furthermore, one of your group members may actually betray you.  This gives a nice added touch to the story and character dynamics as you unravel the bits and pieces of each of the character's background.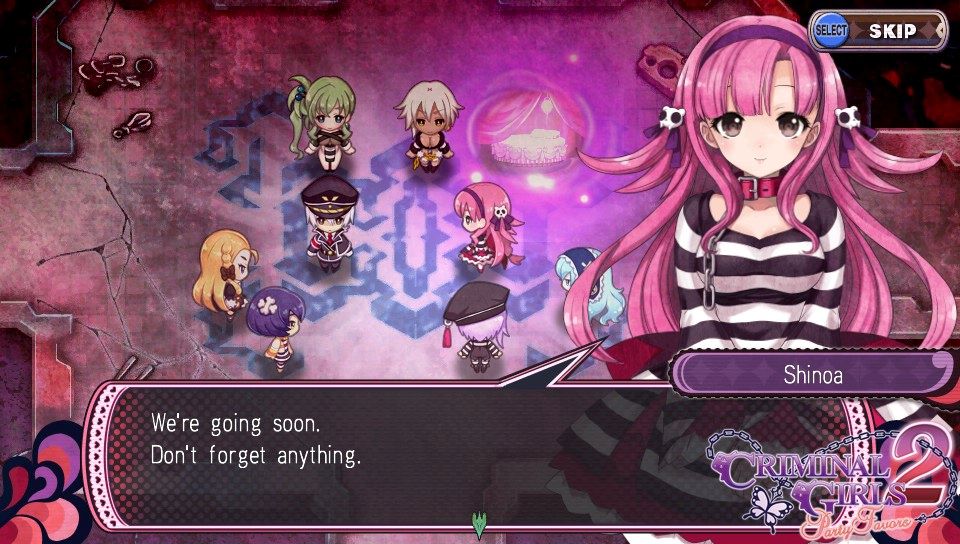 Gameplay-wise, you will be controlling a group of characters that are presented in a cutesy chibi-like fashion.  So it's a friendly-looking bunch in a not-so-friendly predicament.  As you guide them to explore the dungeons, you'll be unlocking portals and treasure chests. At various points, you will encounter enemies, in which case the game switches over to focus on four of your chosen characters to fight.  Each will have a specific skill set.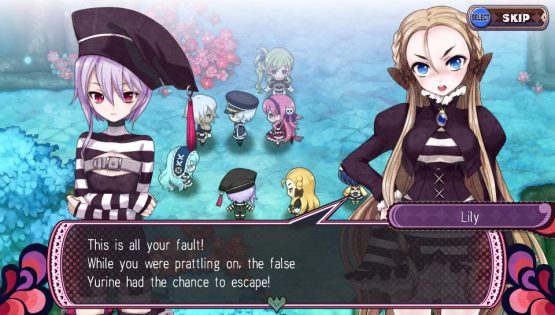 The turn-based approach to the combat is a nice added touch to the game as it is easy to figure out and play right away.  It's quite involving and engaging in this mode as you'll have to come up with the best strategy to implement as well as the right team to work with.  There's also a system in place where you can combine the attacks for two girls, thus resulting in a much greater combo of damage on the enemies.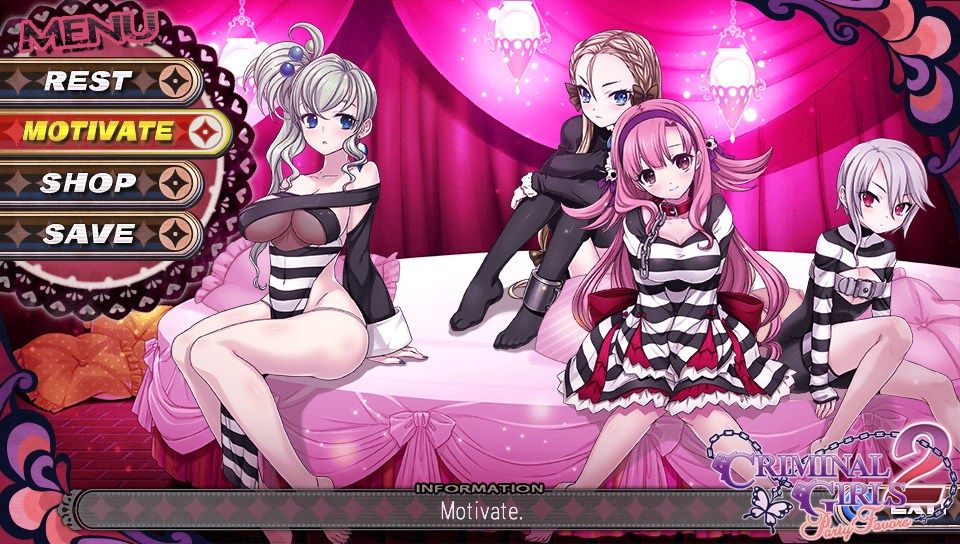 One thing to point out is that there are quite a bit of content here that could be a bit suggestive and thus suitable for more mature adults.  Still, the overall adventure keeps from feeling bland, especially with the variety of challenges included.  While Criminal Girls 2: Party Favors may be for the niche market, it is definitely a shining game for the Playstation Vita.