Zen Studios has been making strides in continuing to provide quality content.  That said, it is apparent that it is the company that follows this path to the fullest.  With its latest released Core Collection add-on, Playstation 3 and Vita owners can enjoy the extra four tables for their Zen Pinball 2 glory.  What kind of awesome and exciting additional content do we have here?
Well for starters, we have Secrets of the Deep which features a deep sea environment.  Here, we have various elements and props that are fitting for such an atmosphere.  You've got deep sea wreckages and undersea creatures, including a giant squid.  Certainly there has been quite the imagination and creativity incorporated into this pinball table.  And better yet, the challenges and objectives are just as engaging.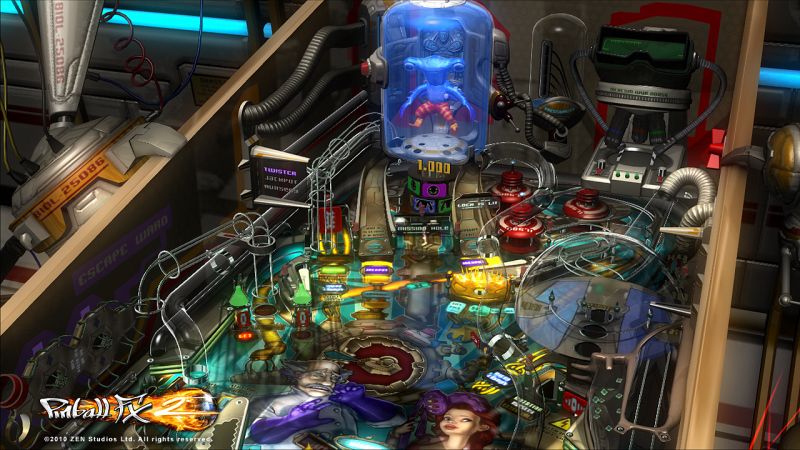 The second table we have here within the Core Collection add-on is called Pasha.  This particular one is pretty unique in the sense that this one is driven by its story.  Essentially, you'll be guiding a caravan as it journeys through the desert in Persia.  It's hard to imagine how a plot-driven approach can be incorporated to a pinball table.  But it works well here so you'll need to check this out yourself.  The difficulty can be frustrating at times, so you'll really need to persevere if you want to be able to get through the story in succession.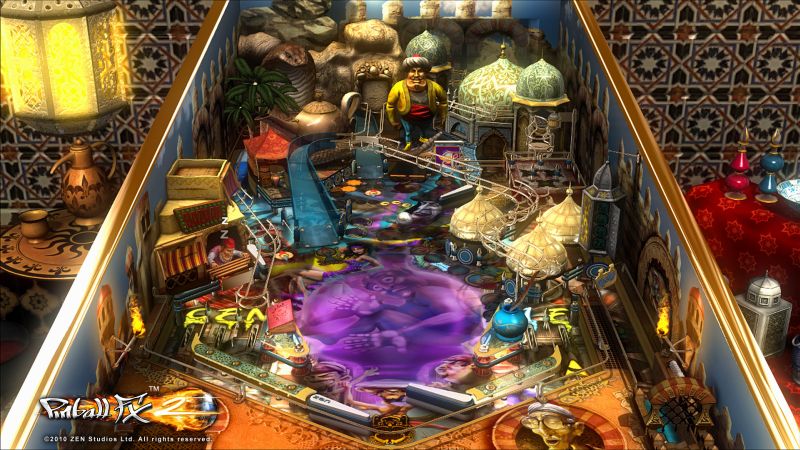 The next table included in this Zen Pinball 2 add-on is Rome where the setting takes place in a well-known European city.  The amount of detail and graphical implementations is simply astounding.  With the ramps coupled with some nice statues gives the perfect marriage of scenery and pinball.  And the animations are also magnificent even with the subtleties in the ball splashing while riding along the aqueducts.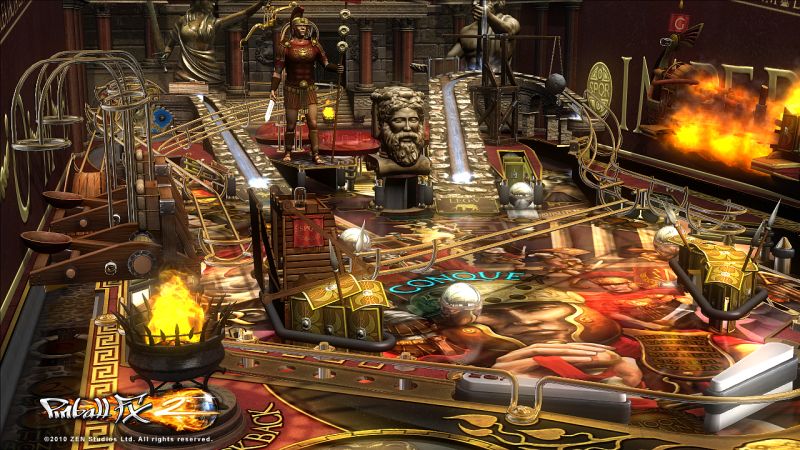 Finally, there is the BioLab table where you are playing within a genetic laboratory.  The idea behind this one is that you have a mad scientist who is genetically modifying creatures for unwholesome and unthinkable purposes. I must say that this one is my favorite as it stood out to me the most. This BioLab table has two extra flippers near the top.  But this serves the purpose of building and training these genetic freaks, which eventually make their way out of this table.  The colors are plentiful while the visuals are impressive overall.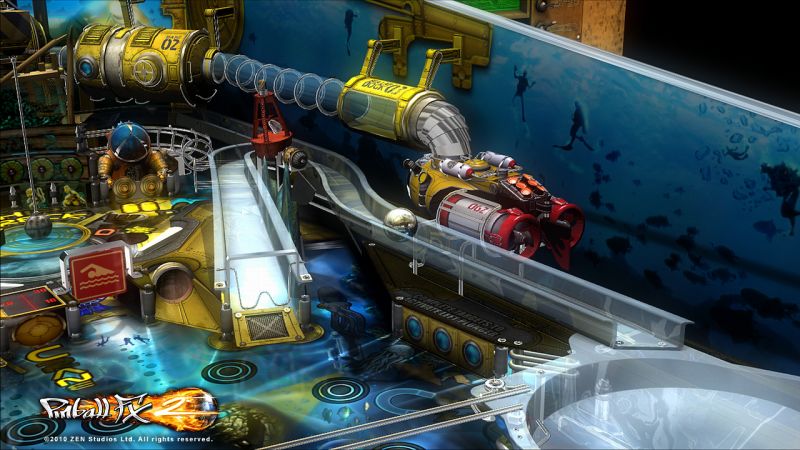 The Core Collection add-on is an absolute treat to have on your Playstation 3 and Vita.  Considering that a single price of $9.99 at the Playstation store will not only get you the four tables described above, but you get the cross-buy treatment where you get these content unlocked on both your home and portable console.  You'll definitely want to take a dive onto this add-on!