Danganronpa continues its suspenseful storytelling with its sequel for the Playstation Vita.  As such, NIS America continues to bring the anime artwork populating this visual novel to this portable video game console.  Titled Danganronpa 2: Goodbye Despair, you will be taking on unraveling the mystery behind the murders in this featured new environment.
In this sequel, you will have to uncover the mysterious as a result of the murders taking place in this story on a tropical island.  There are sixteen high school students that have been drugged and brought against their will to this particular environment all because of the efforts from a strange-looking robot called Usami.  However, the situation gets even worse when Monokuma appears, in which case, a whole series of murders come into play.  It's essentially a new cast of personalities and characters that will keep you guessing and figuring out.  But it's this variety that makes things interesting and keeps you on your toes.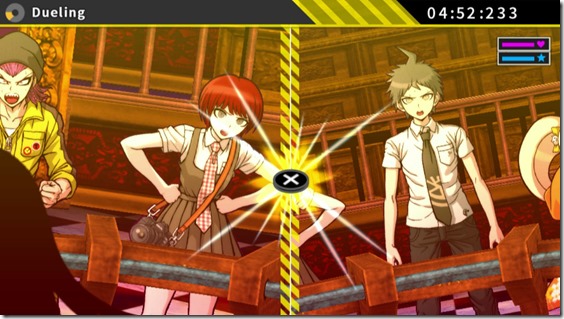 Just like the first game, Danganronpa 2: Goodbye Despair involves taking your time with these classmates in order to learn about and understand their possible motives.  With every chapter completed, a new area within your environment become unlocked, thus gaining you accessibility for further exploration.   Hence, you'll be searching for clues and with every new discovery you encounter, you'll hopefully uncover the truth, which is important for your survival.  With the clues you accumulated, you'll in turn incorporate them in the coming trials so as to get a step closer as to finding out who is the culprit.
While it's essentially pointing and clicking around, Danganronpa 2 also has a number of mini games.  And since this Vita title has an easy enough controls, these occurrences turn out to be enjoyable.  On top of that, the use of both the touch screen and rear touch pad adds some more interaction and fun to the table.  Specifically, you will gather clues which acts as ammo when you shoot down testimonials you feel are false.  Basically, this type of controls make an interesting approach to challenge or support the statements given by your classmates.
The plot itself is so enthralling that you want to stay and find out what will happen next.  Additionally, the characters themselves have some life brought into them, thereby giving you the propensity towards either liking or really hating certain individuals.  There are also a bit of twist in storyline which keeps things lively.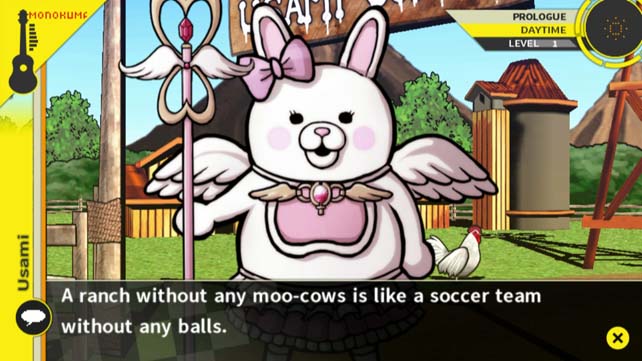 Since the main storyline can take more than 30 hours to complete, Danganronpa 2 can be considered quite a long yet stimulating visual novel experience.  That said though, there are still three additional modes that get unlocked after the main story.  While they all add a different perspective to the experience, one in particular kind of stands out.  To illustrate, you have Usami who is facing wave after wave of Monokuma's minions coming to perform an attack. So even when completing Danganronpa 2 the first time round, you have plenty of replay value attached to this game.
Visually, this Playstation Vita title looks delightful.  The anime style characters are wonderful as they are drawn with nice detail and a colorful display.  There are minimal animations, thus making it kind of static in feel.  But what does really defines Danganronpa 2's value is the voice work.  Every character sounds very appropriate and alive, which is essential since this is a murder mystery story.  You'll not only feel their impression but also get to know their personalities quite well.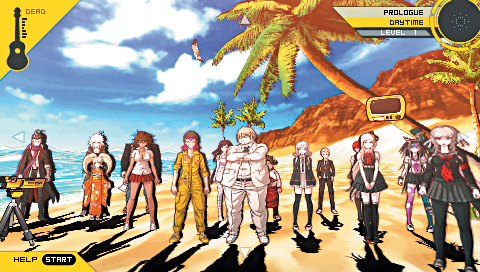 Although Danganronpa 2: Goodbye Despair is not exactly a true video game, it does offer a fulfilling and uplifting experience.  The story is engaging while the overall look is very attractive.  With this being available for the Playstation Vita, it definitely is worth having a look as you will possibly get the most of what it has to offer.