Tiny Token Empires can be described as a hybrid between a real-time strategy game and a match-3 puzzler. It was previously released for the PC, as well as portable devices such as the iPhone and Android tablets. Now this very same game has made it to the Playstation Store, ready to be sampled on the Playstation 3.
Since there are so many games that follow almost the same formula, you'll probably initially take note of the way they appear and sound. In the case of Tiny Token Empires, you're not going to find much outstanding qualities here. The characters look pretty comical at best and don't leave much of an impression of gamers to appreciate. The puzzle aspect of the game does have a presentable appearance, but in comparison to other games that already made its mark in the puzzle genre, specifically Bejeweled, you're not going to be blown away from the graphics. In terms of the audio aspect of Tiny Token Empires, you're not going to get any memorable tunes nor any special sound effects. At best, they do their job at the most minimal standards.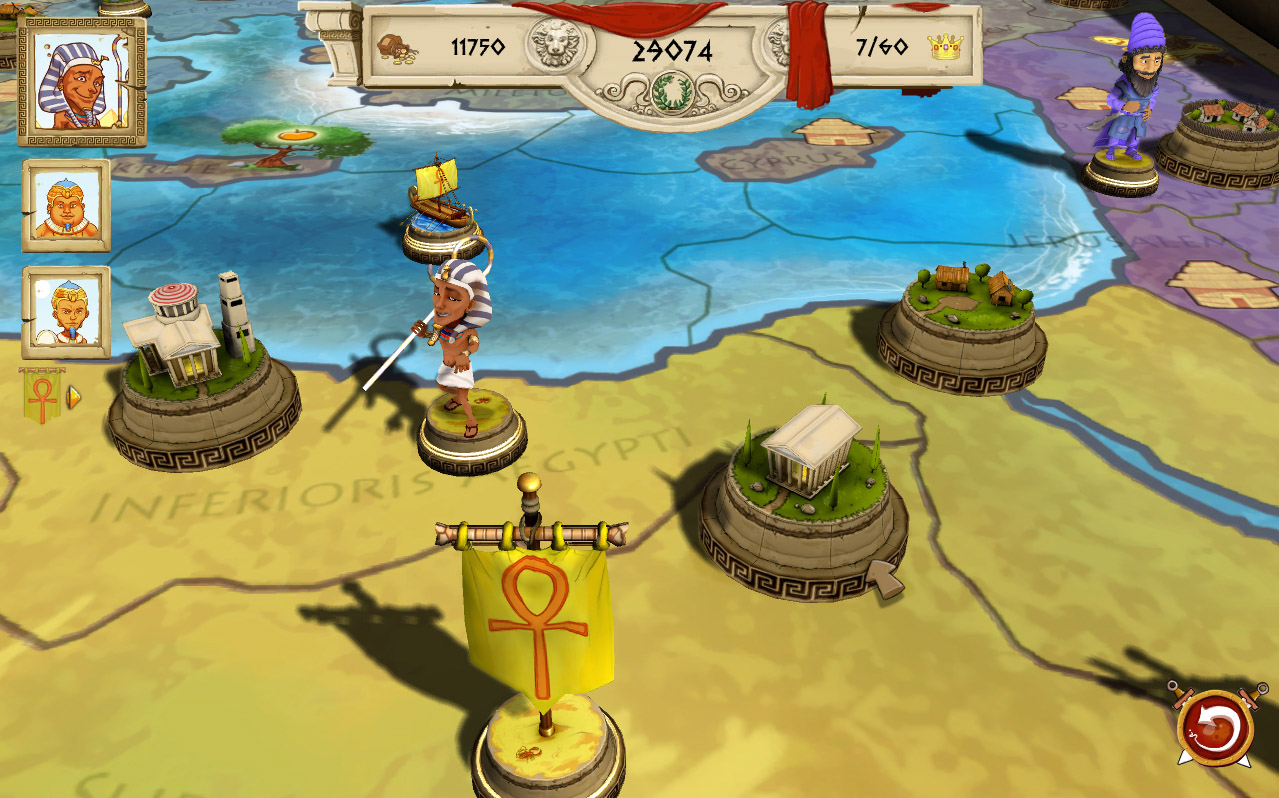 Jumping right into the gameplay, you obviously have the match-3 puzzle game in which case every successful match you get will fill up your attack meter while every attack brings down your red meter. Like other puzzle games of this type, getting combos can be just as satisfying especially it will result in a massive damage to your enemies. Because the concept is very straight-forward, it's easy to get deeply involved and addicted to this aspect of the gameplay.
When you're controlling, you'll need to select a the object, press the X button, move in the direction that you want to switch positions with the adjacent object, and then press X once more. It's needlessly tedious and complicated when you look at Bejeweled which is, by contrast, way more easy to execute. Consequently, Tiny Token Empires become pretty difficult to control with the added amount of time needed to perform the task of switching objects with such control schemes.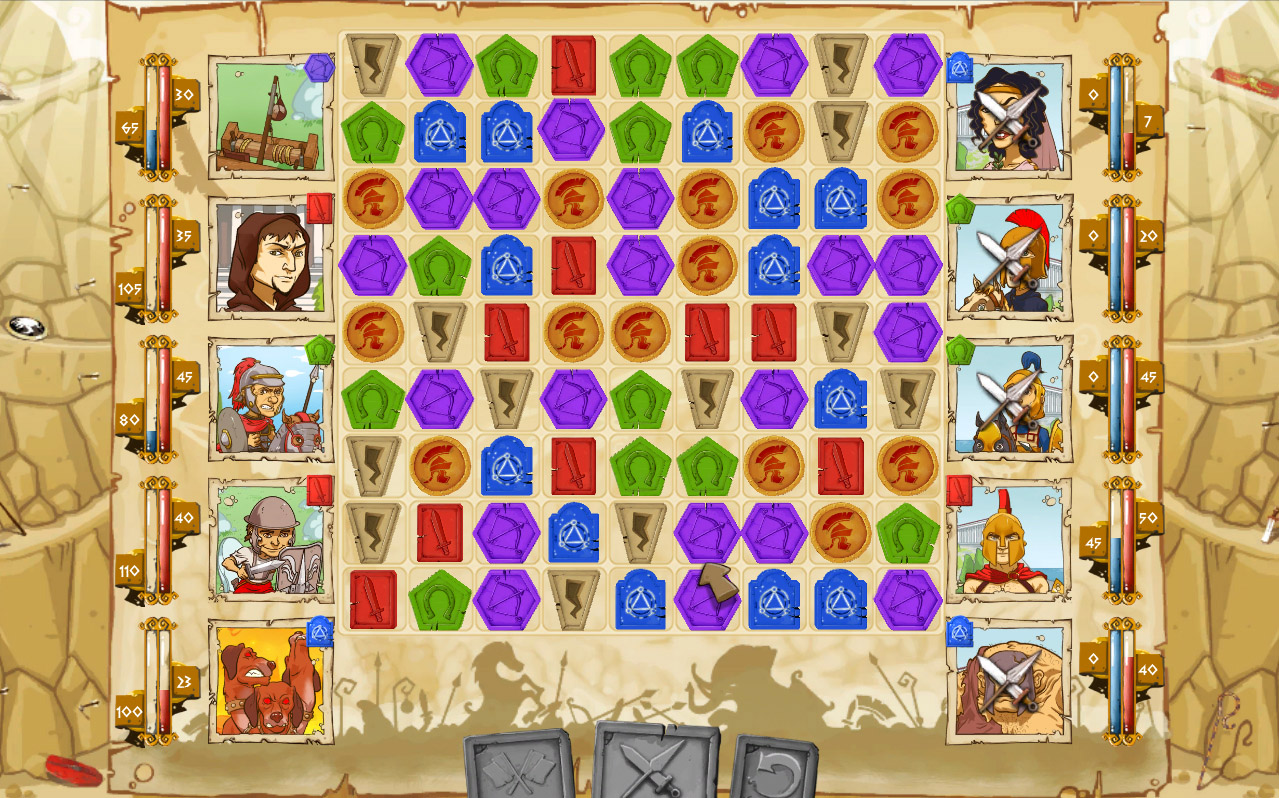 Then there's the strategy portion that will have you going from one area to the next as you acquire more armies every time you win from the puzzle mode. The controls in this case is simple enough with the X button serving to confirm and circle button to go back. Both the square and select will gain you access to other menus to either alter your armies or town settings. You could choose to either hire an army of a particular kind you already have or go with a completely new kind. Then once you invade a new territory, you may end up again engaging in battle via the match-3 puzzle mode.
However, if the area is empty, you'll be playing to acquire loot instead. In this respect, you'll still be engaging in a puzzle challenge, but this time, you'll be switching objects and involving locks during the gameplay. To elaborate, you want to get as many matches as possible but using the limited number of locks in your collection.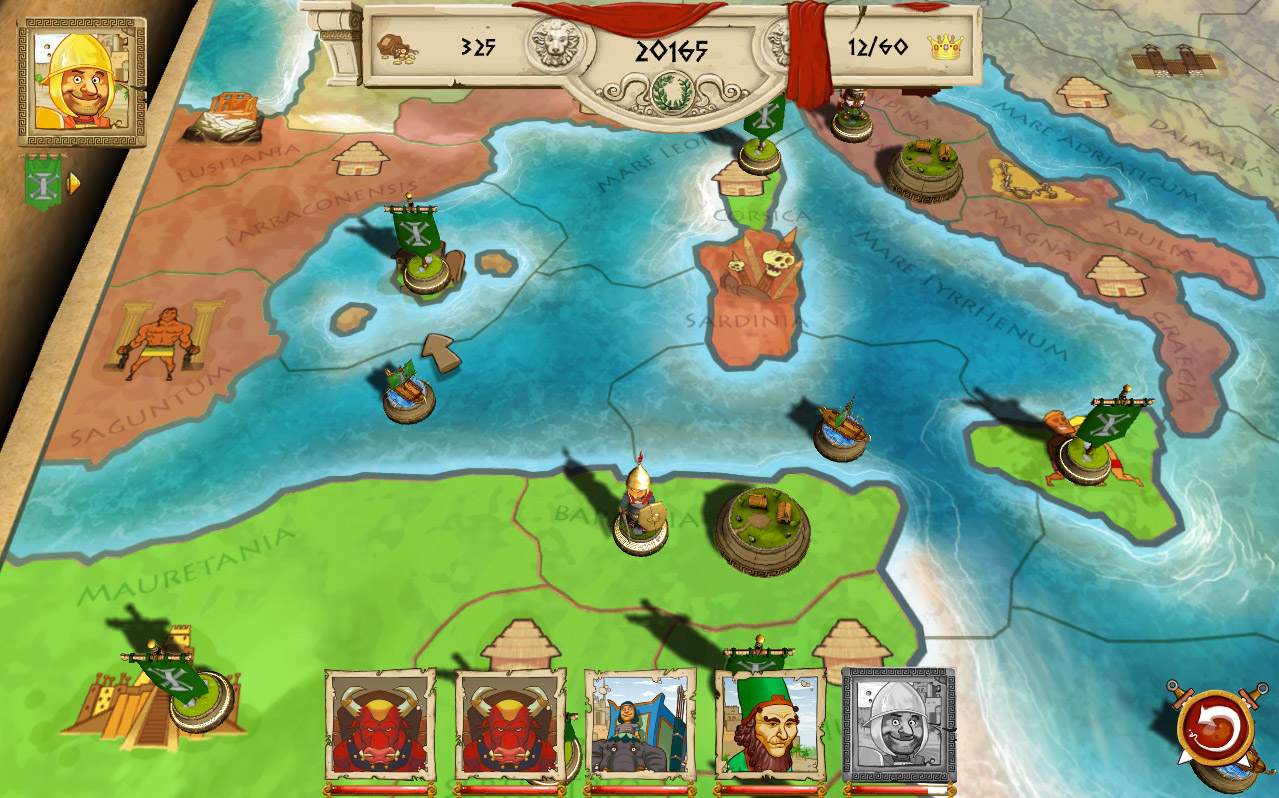 Tiny Token Empires hardly has any features that distinguishes itself from other games within the match-3 puzzle genre. But that doesn't go without saying that the game is still fun. One thing I do have to reiterate is that I've seen better control schemes in other titles besides Tiny Token Empires. So you may want to test this game out as a demo to see if you can tolerate it. If you can look past the similarities and appreciate the game for what it has to offer, then it may very well be worth the $9.99 price.