Zen Pinball 2 has now come up with an add-on content that covers part of the Marvel's series.  Xbox 360, PS3 and Vita players will be able to enjoy the craziness and action-packed madness that awaits them.  Once again, you'll be flipping balls around the pinball table with your adored Marvel characters.  And if you take into account that this particular add-on will cover a series of major events known as Civil War within the comics, you'll be pleasantly surprised.
The superheroes have divided amongst themselves due to difference in opinion with the supposed proposal of the Superhuman Registration Act.  On one end, we have Iron Man leading his team in supporting this act while on the other we have Captain America who, along with his mates, heavily opposes this idea.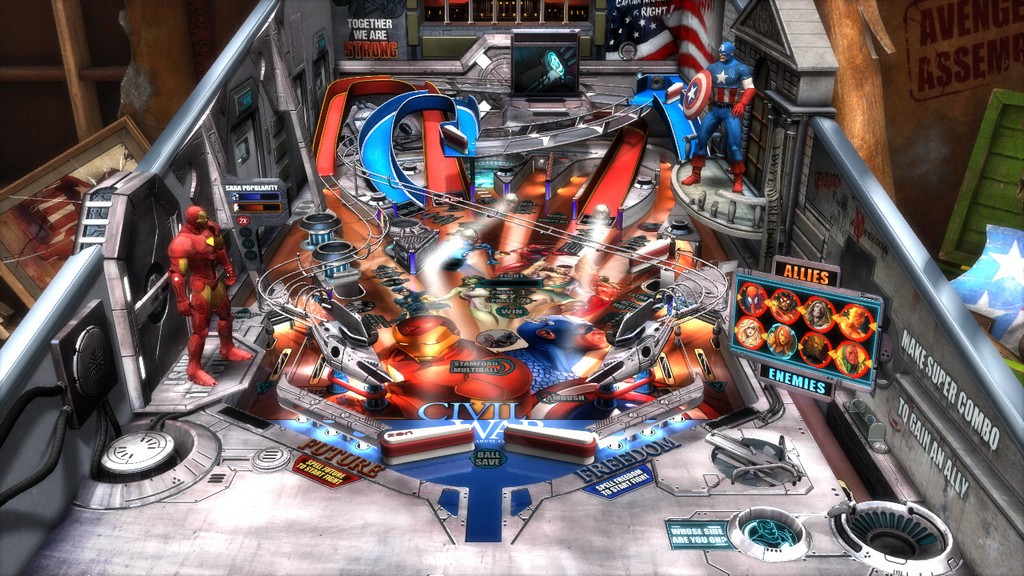 As you enter this pinball table, you'll be greeted with a screen asking you which side you want to be in:  Captain America's or Iron Man's.  The interesting aspect about this add-on is that the way this pinball table plays out will be unique according to which team you are in.  Different bonuses and ramps to hit will appear depending on your beliefs.  In addition, you'll get to see characters like the Thunderbolts and Mr. Frank Castle lending you a helping hand.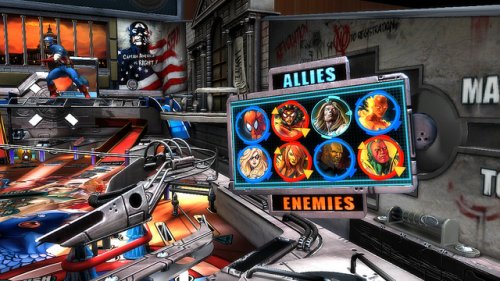 On the board within the pinball table, you'll see indications of who are your allies and enemies. As a result, you'll be aiming towards recruiting allies to join in on your cause, which is accomplished by getting your ball to hit specific ramps and targets.  On top of that, you'll be able to sway your enemies to join your side if you are successful.  This makes each playthrough different and interesting, especially when you get a whole bunch of superheroes involved.
Visually, the Civil War add-on looks pretty good with the battle effects between Captain America and Iron Man.  Although the other Marvel tables released before may be a bit more attractive and colorful, this one, nonetheless, still aims to please.  Not only that, but the music and the voices from the superheroes continue to add some excitement to the overall experience.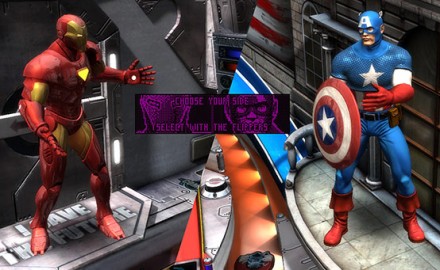 Zen Studios does an incredible job with such astounding events being retold from the comics.  Owners of Zen Pinball 2 get to continue the excitement and enjoyment with this fresh new table that can be played on both the Playstation 3 and Vita, just for the single price of $2.99.  And for 240 Microsoft points, this add-on can be acquired for Pinball F/X2 for the Xbox 360.  So whose side would you like join?