When you have plants and zombies together, you end up with a havoc of a good time as demonstrated from Plants vs Zombies.  But have Zen Studios and PopCap Games working side by side, and you yourself a lethal combination that can't be stopped.  That's what has happened when the add-on for either Pinball F/X 2 (Xbox 360) or Zen Pinball 2 (Playstation 3 and Vita) has been recently made available.  The antics from the lovable plants and zombies showcased by PopCap Games have just entered the pinball arena!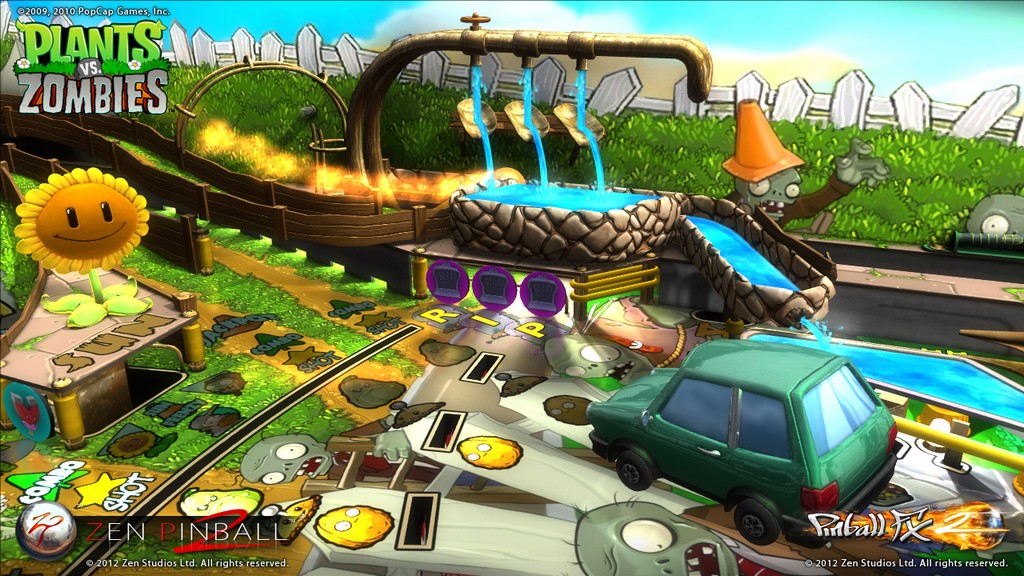 If you're familiar with either Plants vs Zombies or the work from Zen Studios, then you will immediately be immersed and addicted to this add-on.  This table retains all the charm from the popular PopCap game, which turns out to be quite remarkable.  You have a variety of zombies that will come after you during the mini games that you activate.  When this happens, you'll need to hit certain spots on the table with the ball to dispose of these zombies.   The challenges are tough and sometimes can be frustrating if you're not sure what you are doing as a pinball player.
Within this add-on, there are the favorite plants and flowers that have been brought over.  There are the melons that fire giant fruit at the zombies and the walnuts that make their appearances when the table goes foggy.  In addition, you have the Chomper which, when activated, serve to save your ball.  Of course, you have the sunflowers which allow you to collect sunlight as they float around the table. And just like PopCap's Plants vs Zombies, you can purchase items from Crazy Dave, such as score bonuses and multipliers, with the coins you collect.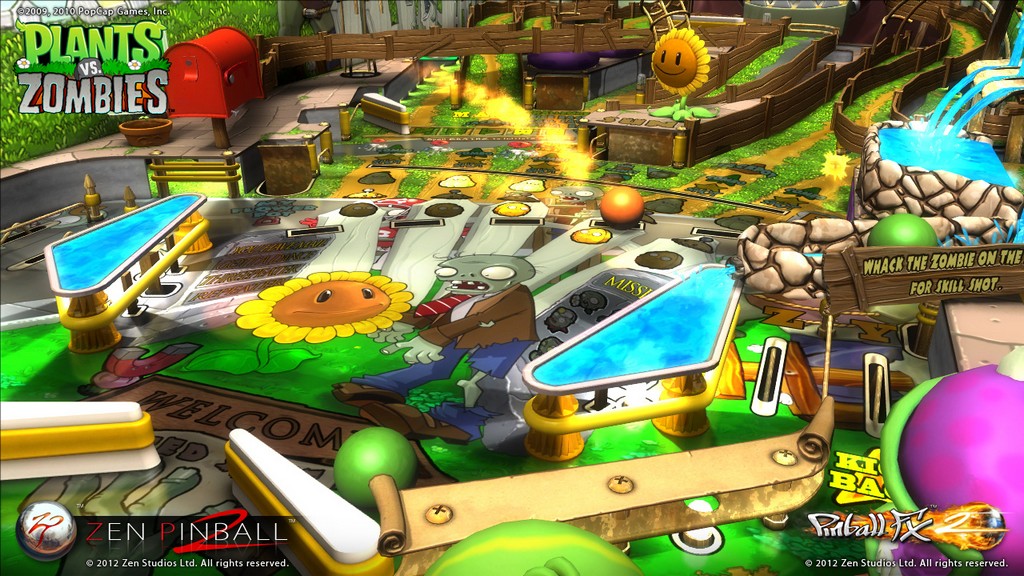 The graphics in this specific table are designed well because of all the visual effects and animations that have been included.  Although there is a lot going on in this table, they still manage to look pleasing without having much clutter or complications.  Also, the sounds are taken right from the Plants vs Zombies game.  So therefore, the audio effects and background music will be familiar to those who already play the PopCap game.  Throughout the game, you'll occasionally hear the zombies as they moan for brains which give a spooky and wacky feel.
While Xbox 360 owners just get a single add-on, owners of both Playstation 3 and Vita are the ones who get the biggest bang out of their buck as they can get the add-on for both platforms for a single price!  As a result, this pinball table can be enjoyed during portable sessions.  And when you consider the visual quality of the OLED screen of the Vita, the game looks pretty awesome.  You can even alternate between the horizontal and vertical view to get a different perspective.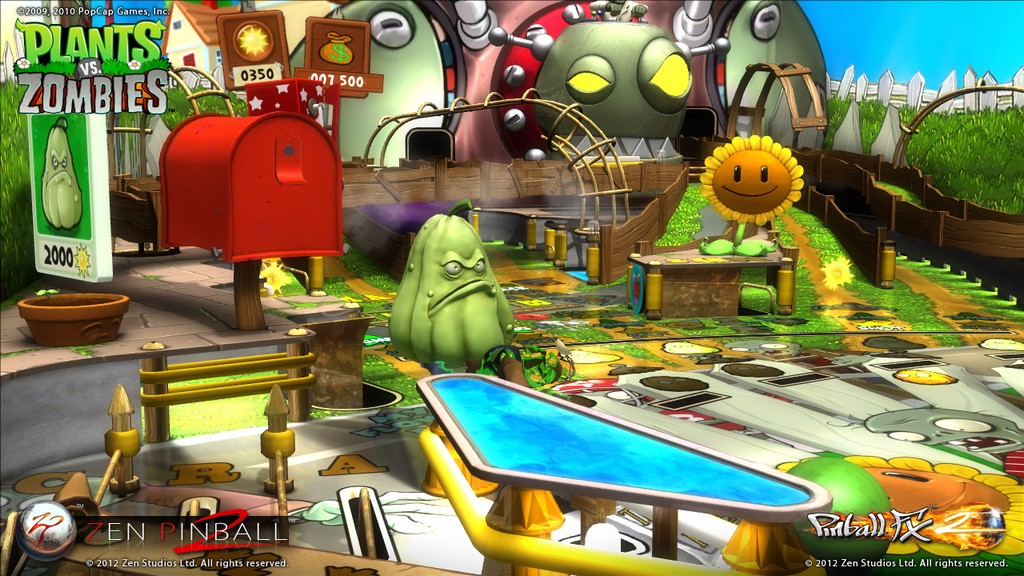 So for 240 Microsoft Points in the Xbox Live Marketplace or $2.99 at the Playstation store, you can get a hold of this phenomenal add-on of a table. There is enough visual and audio effects to keep the pinball experience interesting while the number of mini-games will easily get you addicted.  Even if you're not a fan of Plants vs Zombies, Pinball F/X 2, or Zen Pinball 2, you absolutely have to give this add-on a shot.  It's one of the best table I've seen so far.