UPDATE: The contest is over. Congrats to our winner ShogunDarius! Thanks all who played. more contest incoming.
Tomorrow I'll be picking one winner to give a copy of Super Meat Boy. Starting now you can comment on this post with your email or Twitter name and tell me your favorite 2D platformer.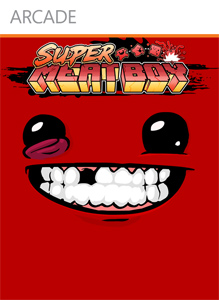 What is a jggh contest without multiple ways to enter? You can also @junegore on Twitter saying your favorite 2D platformer. Or you can re-tweet this sentence: "I want Super Meat Boy from @junegore!" I will pick the winner sometime tomorrow.