Zen Studios continues to offer the latest and greatest in pinball craziness. And what's even more crazy is that shortly after its release of the Avengers: Age of Ultron add-on, it has released another one this time themed after Star Wars: Rebels animated series.   Let's see how this plays out on both the Playstation 3 and Vita versions of Zen Pinball 2.
The objectives here is to embark on various missions pinball style where each of the main characters have their own set of mini-games.  You will see how this table is structured with the main field along with an additional field which is used for events. There is a fast-paced type of challenges offered here with various ramps that lead the ball to the swirling lanes. On the right upper-side of the table is a third flipper that can be used to launch your ball into the surrounding bumpers.  With plenty of opportunities to be connected into many ultra fast rotations, you'll end up with mad high score points.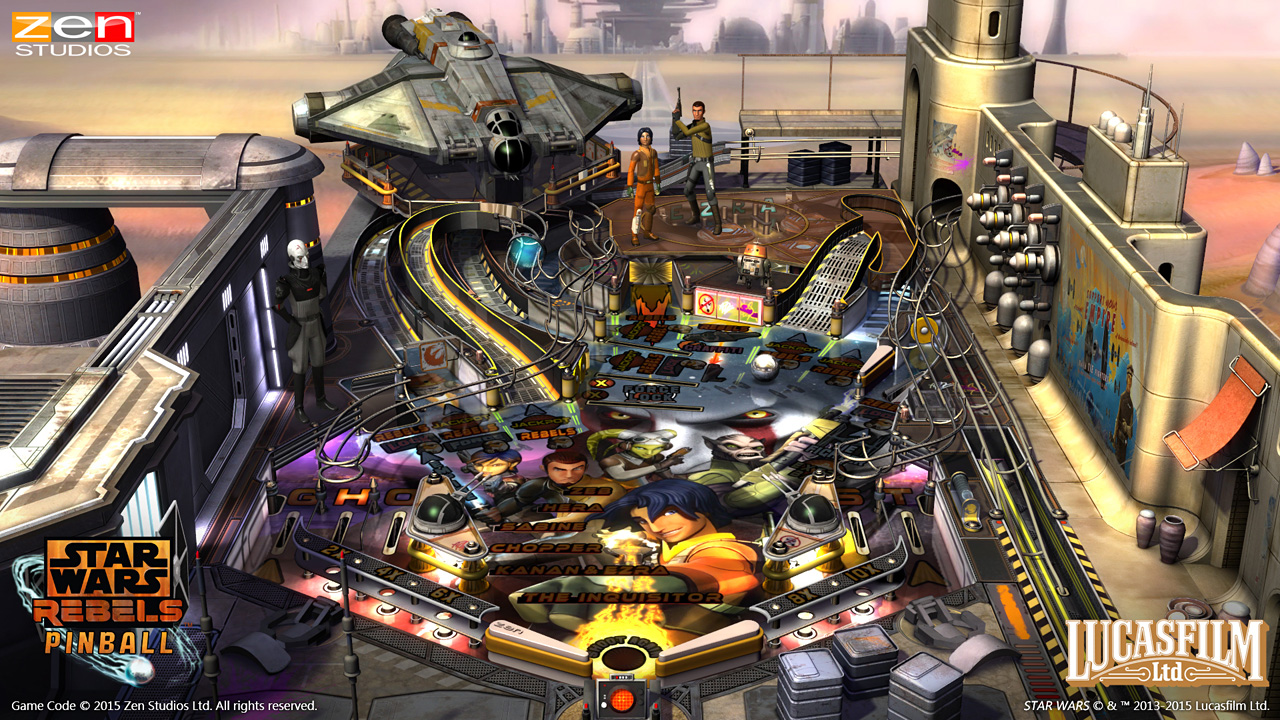 There are plenty of targets located at the middle of this table.  Hitting them will cause some nice animations, such as a turbine spinning thus causing the ball to heat up to a glowing red.   Additionally, you can activate the multi-ball once you successfully get a pair of orbs locked.  An interesting set of events offered by this pinball table is when the drop-down target ends up being triggered, thereby leading to Sabine painting various propaganda graffiti on the side of the table.
Graphically, the Star Wars: Rebels add-on looks mighty impressive with the featured hangar on the table.  There are ships that either fly away or land on the field of the table, thus adding very nice effects. The overall appearance is lively and dynamic with a good mixture of colors incorporated.  And what Star Wars table is complete without an orchestral soundtrack?  Here, the tunes are as tremendous as expected.  There are some dialogue during the table that gets played out too much.  Nonetheless, the overall impression is memorable and enjoyable.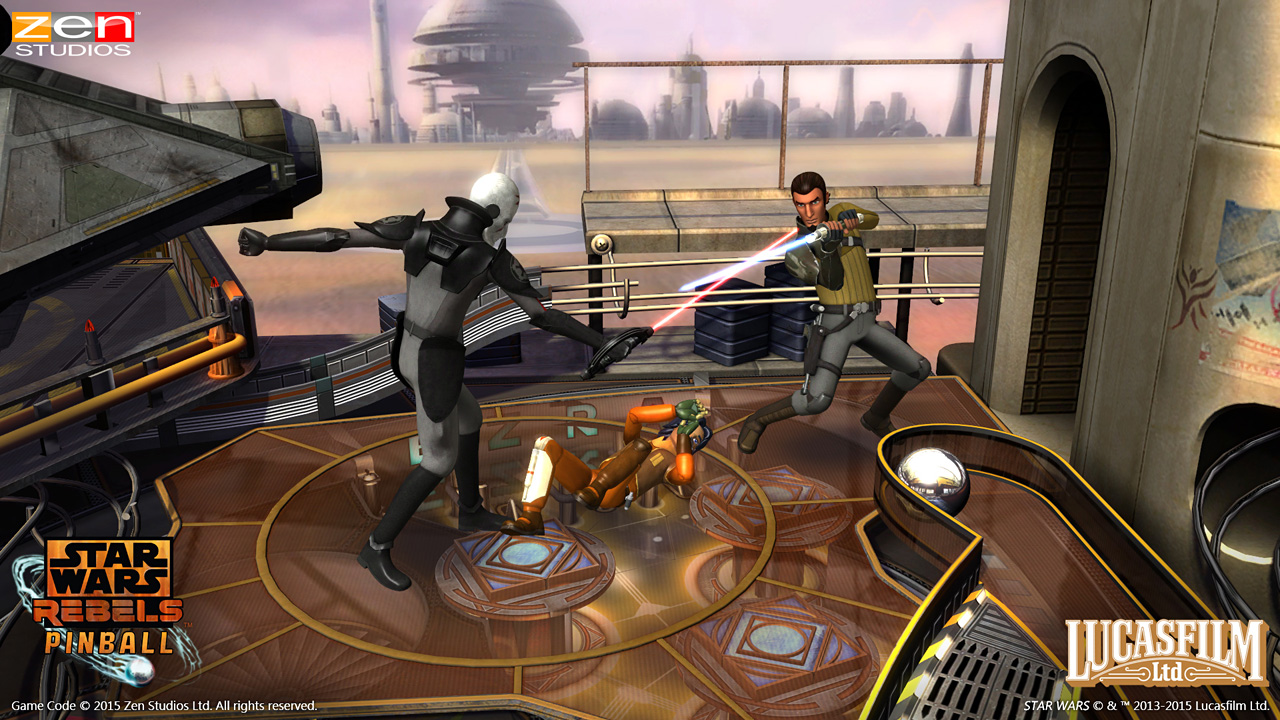 Zen Pinball 2's addon, Star Wars: Rebels, demonstrates the right things that Zen Studio is executing.  Whether you're a fan of this animated series or just a hardcore pinball player, you'll definitely want to grab this table and allow the "force to be with you."