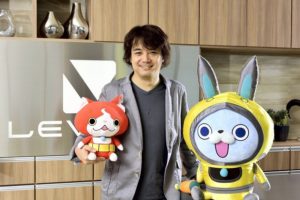 In an interview with Nikkei Trendy (Japanese Journalist), Level 5 president and CEO Akihiro Hino has confirmed that his company is, in fact, creating games for the Nintendo Switch Console. He said in the interview that he couldn't go into any detail as to what games those were, but they are sure to be as charming and fun as the other games the company has made.
He went on to praise both the console and some of its best games, namely The Legend of Zelda: Breath of the Wild and Mario Kart 8 Deluxe.
Level 5 is the creator of the vastly popular Yokai Watch and Professor Layton series of games, as well as Dark Cloud and some of the Dragon Quest titles. We will just have to wait and see what they bring to the table when the Switch gets a little more market traction and dev support.
What games would you like to see on the Switch from Level 5? Let us know in the comments.