Video game consoles are taking advantage of motion controls for sports games, including bowling.  To name a few examples, Nintendo has the Wii Sports, Xbox 360 has the Kinect Sports, while Playstation 3 has High Velocity Bowling.  Just recently, Aksys Games has Crazy Strike Bowling that can be purchased solely for the Playstation Network.  So will this be the one game that will hit a strike with fans?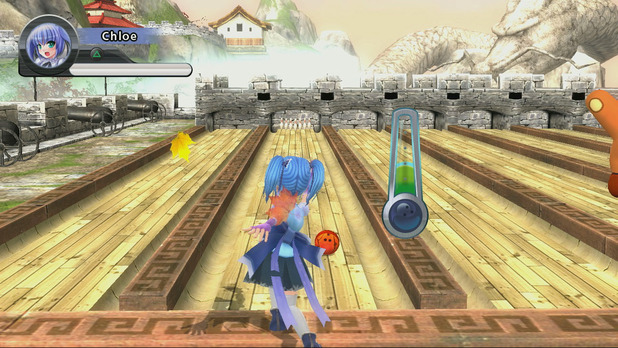 The first thing to mention is the settings and locations that the bowling alleys in this game take place in.  There are a number of exotic places you can have your bowling match, such as the Windmill Village and Sakura Garden.  And also to note, there are a few more that can be unlocked.  The atmosphere and background appear to be bright and welcoming to the eyes.  There's so much color that it's hard to remember that you're actually playing a bowling game.  One neat location, Snow Land, has you playing right in the middle of the snow field, which is something out of the ordinary.  Imagine playing this in real life.  You'll need more than bowling shoes to be able to win in this environment!
Crazy Strike Bowling also has six characters in total depicted in anime style.  Four are accessible in the start (Aiden, Chloe, Lance, and Paris) while Mina and Mr. Jenkins are unlockable if you make certain achievements.  Each of these characters has unique abilities when it comes to special bowling moves.  Also, you'll be able to customize what they wear from head to toe, which is always great for players if they want some flexibility in how they want their characters to look.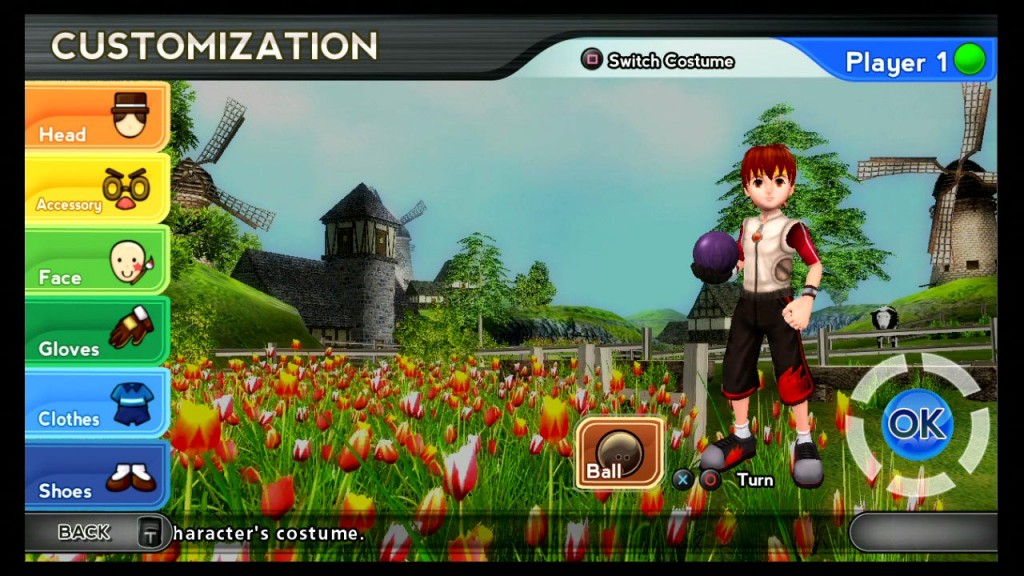 The Playstation Move controller is required for Crazy Strike Bowling.  The good thing is that calibration doesn't take long at all.  With that in mind, getting started is easy and seamless, but getting a strike takes practice.   To change your position, you would hold on the Move button and point to the left or right and then release when you are satisfied where on the bowling alley you end up in.  If you feel that your character is obstructing your view, you can always turn on the transparency mode using the square button.  When you're ready to throw that ball, you hold down the T-button, swing back and then pull off an arc motion downwards and towards the screen, and then let go of the button.  A fast swing will lead to a higher ball speed.  You'll be able to tell by the meter that appears.  You also need to remember to do a twisting motion to the Move controller to make a spin.  While the concept is simple enough, getting the ball to where you want it is tricky.  It will take numerous tries before realizing what that correct motion is.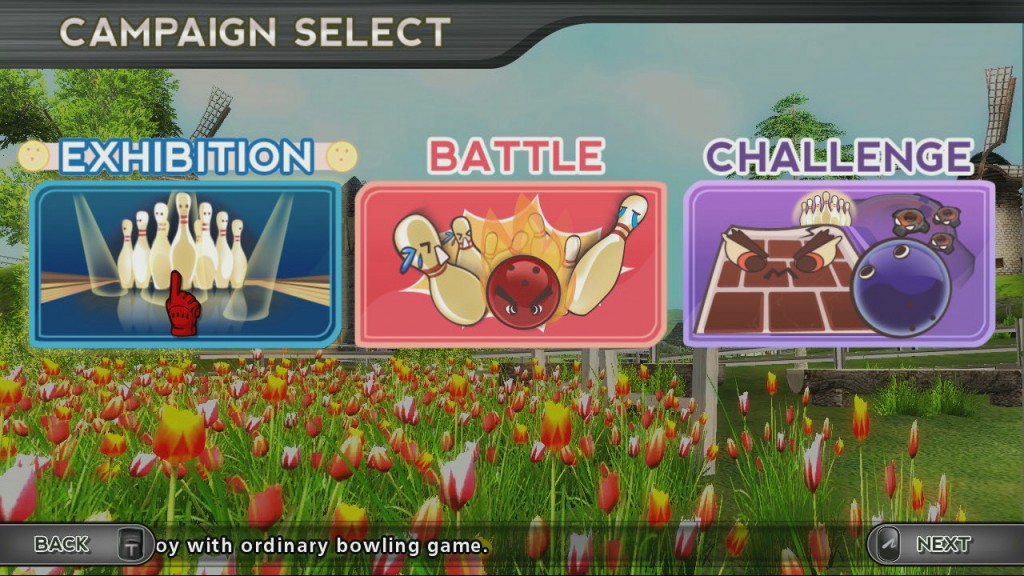 Crazy Strike Bowling has three modes for offline where you can choose between Classic and Fantasy (which contains obstacles and power-ups during the match).  First, you have Exhibition where you can choose from different locations as well as characters.  It's your typical mode where you can have a bowling session with four players participating.  If you don't have four Move controllers, that's ok because you can just use one and share amongst players.
The second mode is Battle where you can play against a CPU or a friend.  In the latter's case, the game would be played in split screen.  Either way, it's a race to see who gets the better score.  Finally, the last offline mode is the Challenge where you're given an objective and with each successful completion, you'll unlock the next one.  This is where you can unlock costumes and special bowling balls.  Crazy Strike Bowling also has online play where you can join or start an online match.  Within this mode, you can choose whether you want to turn on the Facebook feature which allows you to create and challenge teams.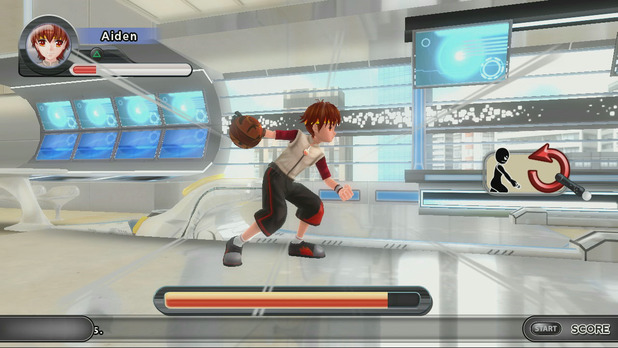 While the gameplay is quite fun, the loading screens can get annoying.  It's not that they take long, but it's when they show up.  For example, if you fail within the Challenge mode and choose to restart, the game reverts to a loading screen.  And if you want to restart in the middle because you know you're far from achieving that particular objective, you actually have to quit and get back in, which means more loading screens.  But if you can forgive this annoyance, then it's just crazy bowling action from that point on.
Overall, Crazy Strike Bowling at least picks up the spare.  The game is both cute and attractive with effective controls that will keep your attention and focus.  For some enjoyable bowling sessions, pick up this game from the Playstation Store for $14.99.