Danganronpa: Trigger Happy Havoc is being introduced to the Playstation Vita courtesy of NIS America. It is a visual novel that adds mystery, suspense, and thrills within the high school setting. You play as one of the students named Makoto Naegi, who happens to enroll in this high school filled with elite students. In particular, Danganronpa's setting is in Hope's Peak Academy which happens to be under the administration of a half-good, half-evil Monobear. To graduate, you must kill another student without getting caught. Sounds like a terrifying ordeal!
Looking at the gameplay, Danganronpa has a lot of interactions involving dialogues between characters. This shouldn't be surprise since you will be needing to unravel the mysteries and determine who you can trust amongst the characters you run into. But it's not all pointing and clicking. In fact, you do have specific moments where the gameplay allows further interactivity. You could be engaging in debate in a rhythm fashion as well as building your own comic strip outlining the evidence that you believe will lead to the truth.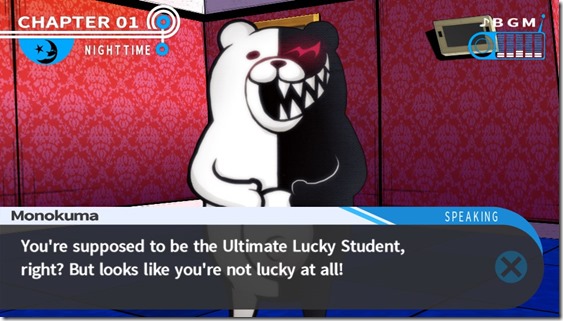 In terms of controls, there's very little buttons to keep track of. You can use either the front touchscreen or the left analogue stick to do execute your point-and-click choices. Additionally, you'll have to make use of the L and R buttons on the Vita. You see, during the game, you'll be equipped with bullets as you shoot down the dialogue that you believe to be false. As a result, the L button serves to sift through your bullets while the R button slows down the game, thus allowing you to take aim more easily and fire.
Danganronpa is surprisingly enjoyable since the plot is interesting and thrilling enough for you wanting to find out what will happen next. There's a lot of funny moments as you go through the dialogue from the characters. Plus, the idea of finding out who you can trust adds further tension, especially when you are dying to find out if the choices you make will come back to bite you in the behind.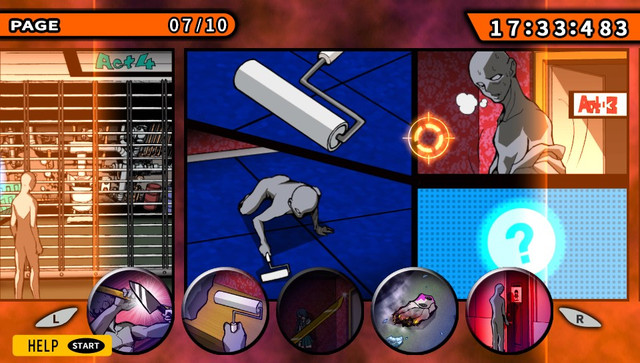 With Danganronpa being presented as a Japanese anime style, the graphics look mighty impressive with the color scheme being plentiful and the character details being very high. There are situations where the in-game visuals may not appear as top-notch as the cut-scenes. Therefore, the graphics may end up being somewhat consistent as you progress through the game. But this can easily be ignored considering how lively and dynamic the overall feel of the game is offered with. As for the audio, Danganronpa has some very good voice acting. You can choose to hear the dialogue in either English or Japanese. But it doesn't matter either way since you they all sound pretty good.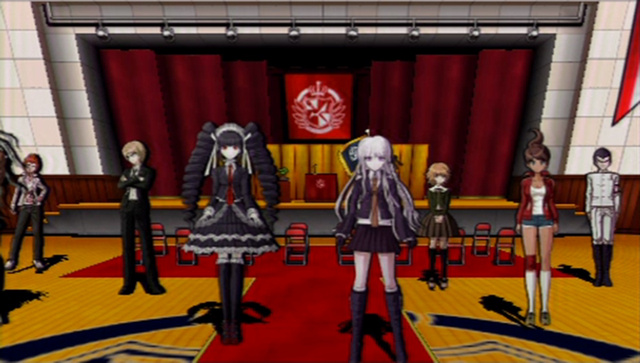 Danganronpa: Trigger Happy Havoc is one of those unique Playstation Vita that will keep you hooked and addicted. The plot is long while the character interactions are plenty of enjoyment. You can get this game for $39.99 at the Playstation Network or from your local video game retail outlet. Either way, you should definitely check this game out!