One of my most favorite comic book characters from the Marvel world is Deadpool.  His in-your-face attitude really stood out along with his sword-slicing action.  If you combine the coolest Marvel mutant with one of the greatest pinball games for today's consoles, you get yourself a force that can't be stopped.  Here comes the Deadpool pinball downloadable add-on for the Zen Pinball 2 game for both Playstation 3 and Vita!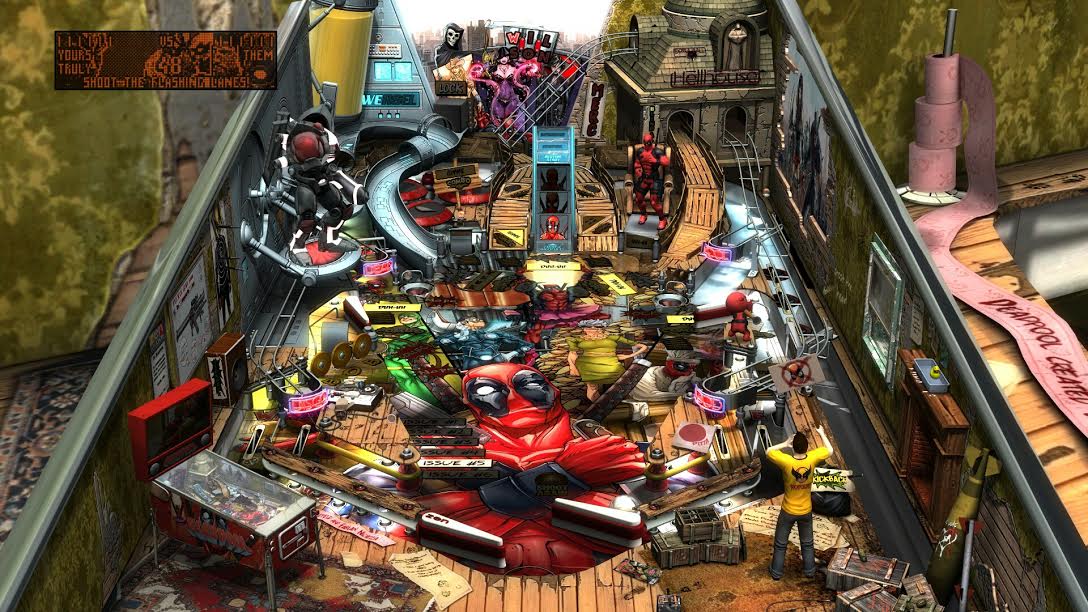 Just as expected, Zen Studios continues to deliver excellence with this newly-added pinball theme featuring Deadpool himself. There are always hidden extras to unveil as you flip the ball around this pinball table.  Many special effects can be witnessed in this particular add-on.  The character animations are pretty neat while the on-screen action leaves quite an impression.  There are even times when everything goes dark, thus leading to the flippers, targets and the ball glowing.
Visually, this is one of the best looking pinball tables out there in the world of Zen Pinball.  Be it on the big screen or the Vita, the color palettes are rich and plentiful.  Everything on screen appears to run smooth while the action always has a snazzy look attached.  Although the table can look a little bit too busy, the overall graphical implementation still remains attractive and extraordinary to look at.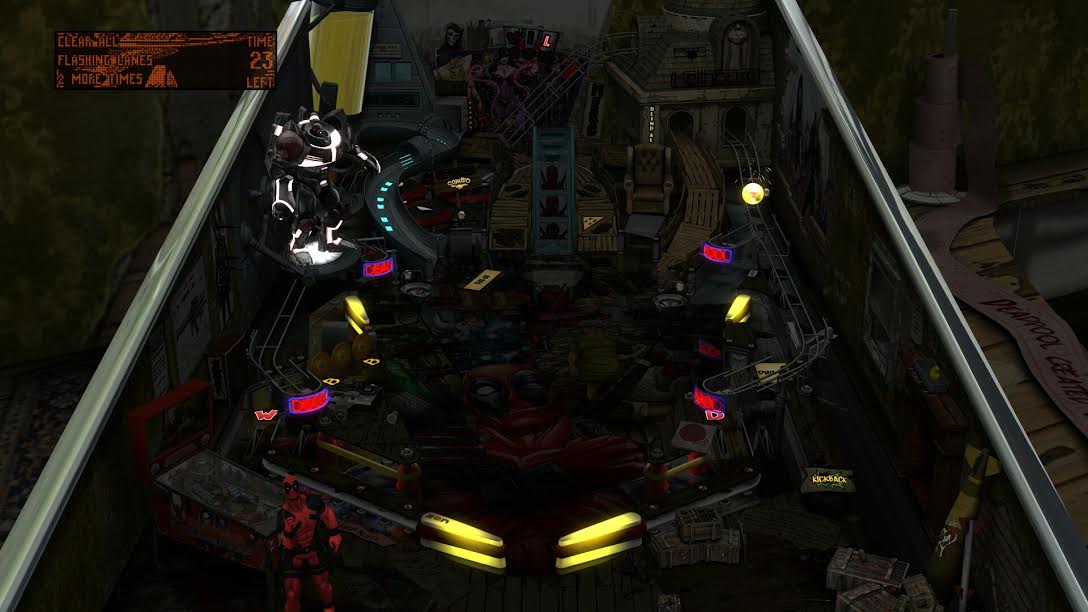 But what really gives the Deadpool table add-on its charm is the audio.  Throughout this particular pinball experience, you get to hear Deadpool's smart aleck remarks.  Some players may find his constant efforts for making his comments annoying while others may find them humorous enough to leave a smile on their faces.  Regardless, the music is very effective in keeping this dynamic and exciting, even for a pinball table!
The Deadpool table add-on is currently available for the Playstation 3 and Vita for just the price of one!  If you enjoy the content so far courtesy of Zen Studios, then this particular pinball table will certain continue delivering the same amount of satisfaction or even more.