Zen Studios sure is capitalizing on the amount of exposure of the upcoming film, Guardians of the Galaxy, which is an adaptation of the Marvel comic series.  With a lot of action and special effects featured in the movie, one should expect the same out of the Zen Pinball 2 add-on that just released recently for the Playstation 3 and Vita. Will the Guardians of the Galaxy have a galaxy of fun and excitement included in this actual pinball table?  We are about to find out.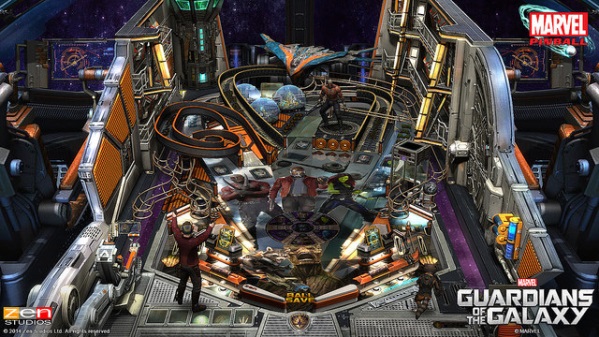 You have Star-Lord, Rocket Raccoon, Groot, Gamora, and Drax the Destroyer as the main characters or crew for this Marvel series.  The table is filled with crisp and solid colors that manage to keep the overall appearance attractive and uplifting.  The sound effects also add to the fun as you get immersed in such a dynamic and magnificent pinball setting.  And just to keep things alive, you have the featured characters complete with full animation, thus breathing life and personality into them.  Whether on the big screen or the Vita's, the overall presentation is top notch and fantastic.
There's definitely quite the challenge to keep you preoccupied.  Just from the beginning, the multi-ball craziness kicks in as a number of balls are already released into the table.  So there's no messing around here!  The challenge is stepped up even more when you face on battles against Yondu, Nebula, and Ronan the Accuser. And just as a friendly reminder, you have the numerous ramps and bumpers laid out all throughout the table, thereby giving you that nice pinball impression as you desperately try to keep as many balls from falling.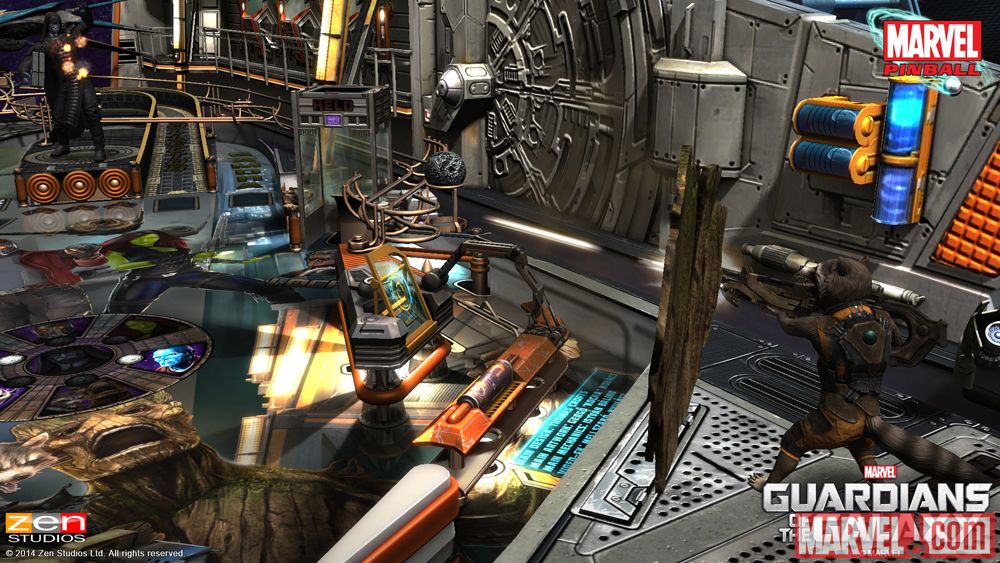 My only complaint lies in the fact that you can change your view to zoom in closer, unlike other past Zen Pinball 2 add-ons.  However, this downfall is short-lived when you have so much to keep you tied in to the pinball action.
From the online Playstation store, you can get the Zen Pinball 2 add-on for Guardians of the Galaxy for both the Playstation 3 and Vita versions just for a single price!  Other than the missing zoom-in view, this is a wonderful add-on that will catch Marvel fans' eyes.