I've been a fan of riding on roller coasters.  And I even perhaps the same amount of excitement playing Roller Coaster Tycoon.  Well, here we have another title available for Steam download called NoLimits 2 Roller Coaster Simulation.
As we are entering into the world of virtual reality with the upcoming release of the Oculus Rift, it'll be very interesting how this overall experience will feel.  But for now, we will have a look at how this particular title plays out.  Many may consider NoLimits 2 to be more of an editing tool rather than a game as a whole.  There is also the simulation aspect.  But I'll be exploring the formerly-mentioned aspect of this title.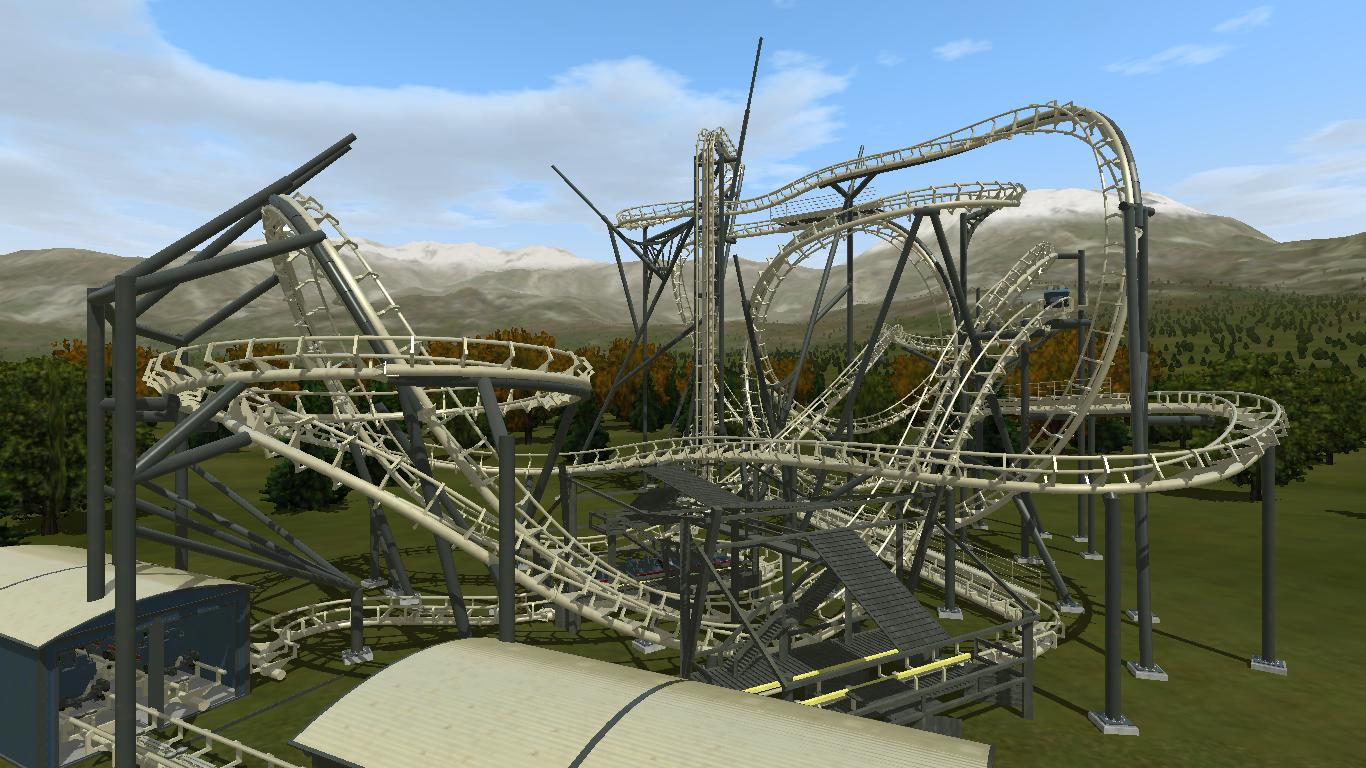 For starters, the editor functions like a typical 3D modeling tool, which can be a good thing for those who are familiar with these types of programs.  But for the rest of us, this can be quite a challenge.  There will be a lot of reading and figuring out to get you going on with this editor.  You have a huge variety of menus to consider and you'll need to allocate nodes according to where you want the tracks or environment to change. It's a great thing that NoLimits 2 includes a diverse number of real world coaster types.  And on top of that, you can even import or download sceneries.
Looking at the roller coaster track designs themselves, you have the ability to edit the angle, height, materials used, and even the appearance of the tracks themselves.  In addition, you can indicate certain sections for lifts in elevations or boosts.  A nice thing about NoLimits 2 is that you can get it to figure out for you what the appropriate track transition, the needed support, and/or angle based on what you are incorporating, rather than yourself working out every little detail.  So there's no fear that you may end up with an unintentionally violent and rocky roller coaster.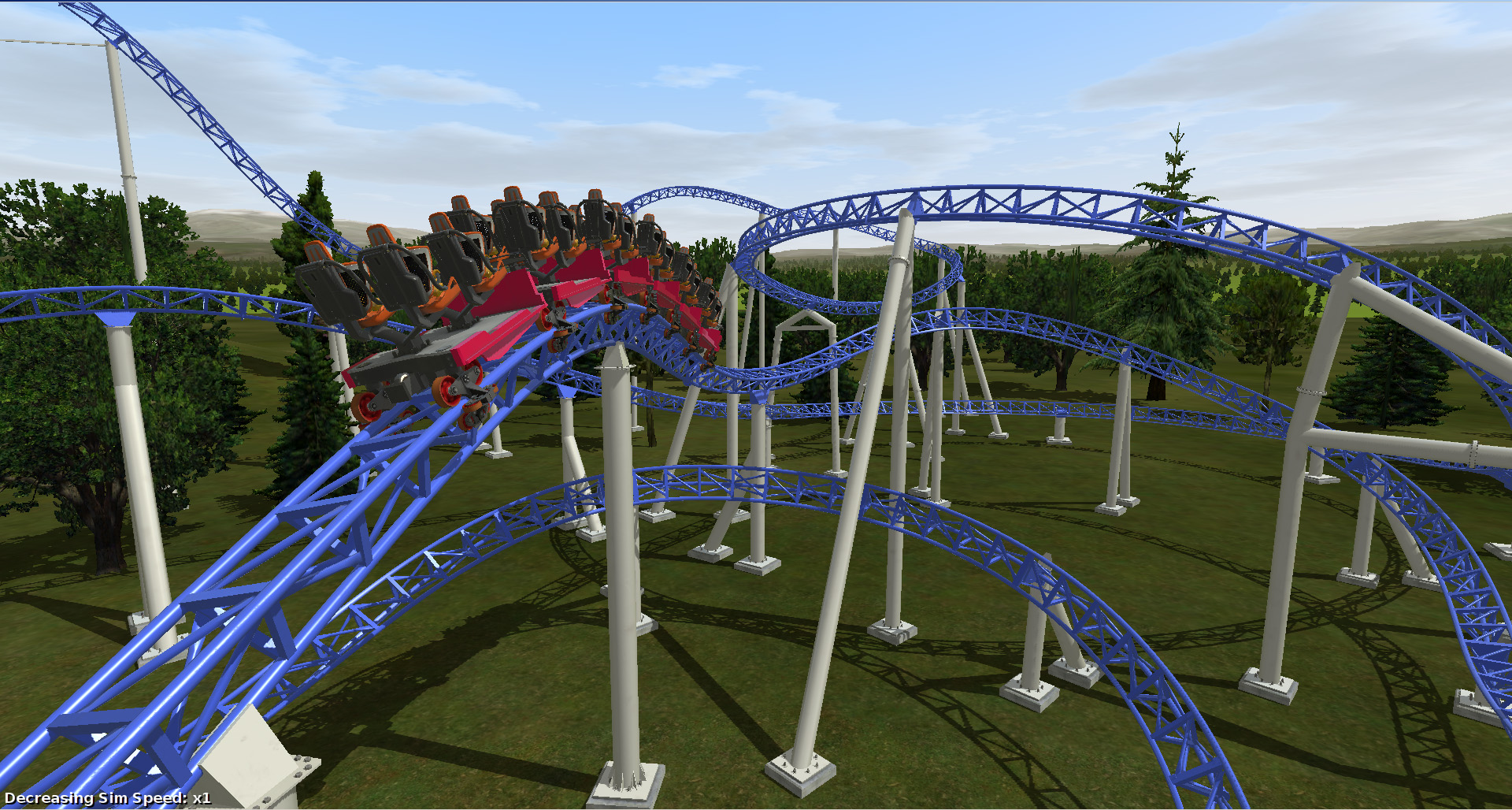 The simulation aspect of NoLimits 2 is definitely a ride to remember.  Besides having the opportunity to try out your own creations, you can also download other players' online.  As well if you wish, you can continue on the design of the tracks you download and edit them yourself even more.
The physics of NoLimits 2 is mighty impressive and realistic.  I can see that they put more than enough effort to this aspect.  Without this degree of realism, it wouldn't be worthy of a roller coaster simulation.  Additionally, the atmosphere and environments are executed quite well, thereby allowing you to feel immersed in the experience.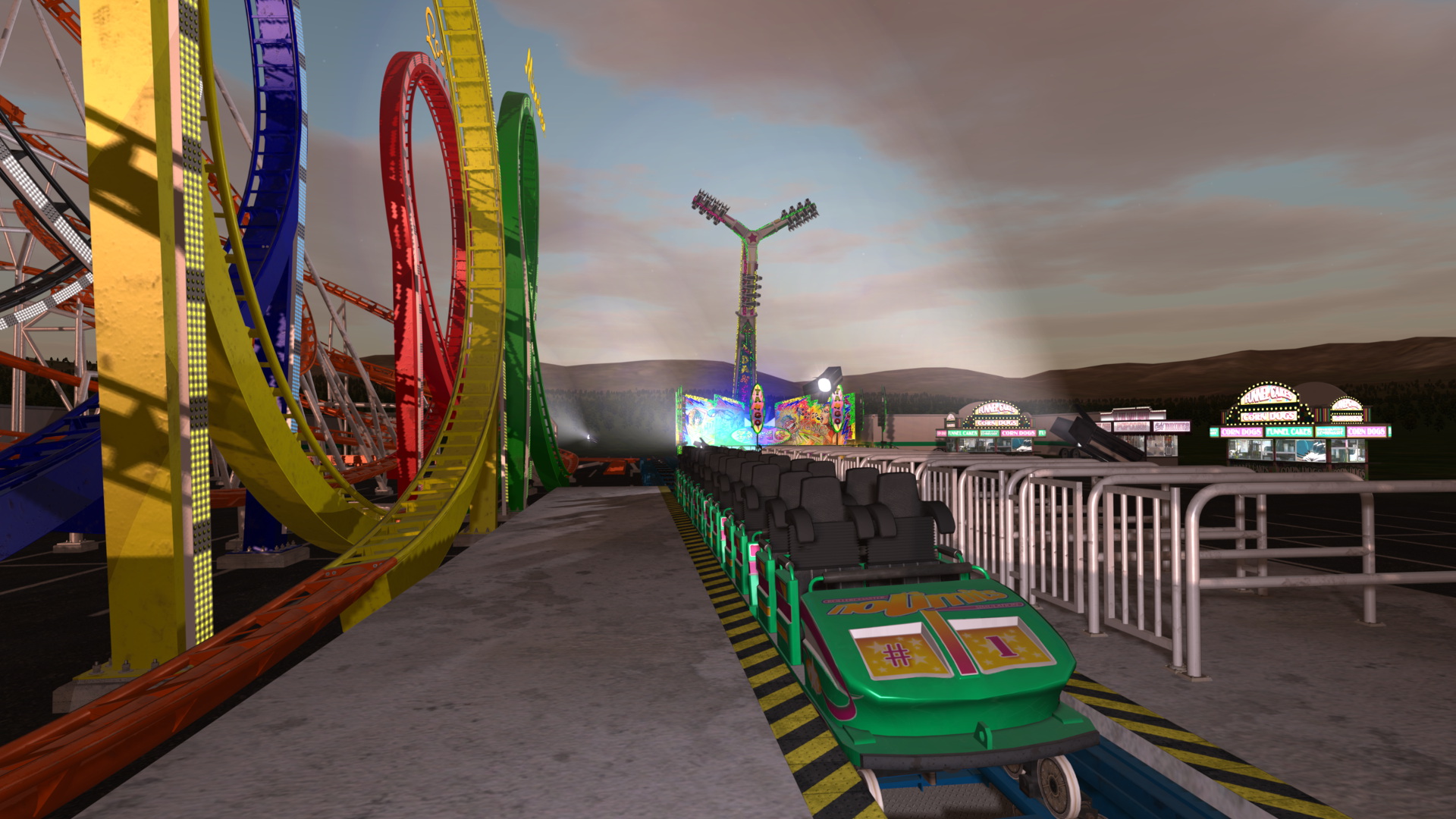 Graphically, the overall look is pleasing while the visual effects, especially with the day to night transition, appear amazing.  It may feel like a ghost town considering that there aren't other people on the roller coaster with you.  But I take this as a VIP treatment where I can enjoy the ride all on my own.  Sound effects are pretty standard as they adequately but also sufficiently do as they are required.
This may not be a "game" for everyone as a major part consists of editing.  But as a simulator, this can appeal to players taking the passive approach.  Still, NoLimits 2 Roller Coaster Simulation is one of the best simulators I've seen by far.  It'll be a real treat to get this experience via the Oculus Rift.  But even now, this is one Steam title that will take you for a grand ride!