Since Pinball FX 2 first came out I've tried to cover all the new and exciting tables that Zen Studios has given us. I've had my favorites and some that I don't care for, but for some reason it seems that when Zen decides to grace us with another Marvel table it never disappoints.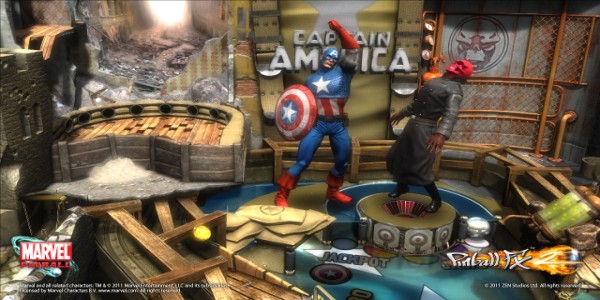 The Captain America table can easily classified as one of the best tables Zen has put out to date. It features a great tables layout as well as several "missions" with-in the table, just as all the other tables. There's not whole lot of new ground breaking things to be talked about here, but Zen somehow manages to make just about every table they do to fell fresh and new by using the same basic table lay out.
The graphics are wonderful. Everything runs really smooth and the characters you're given look great as well. It's nice to see Red Skull go to blows with Cap. If you have missed out on past Marvel tables, now would be a great time to jump on the band wagon. It looks as though Zen plans to keep rolling out the red carpet for our favorite characters. The Captain America table may not be something ground breaking or new. But when you think about the idea that Zen are using the same formula over and over again to create all new gaming experience for us on Pinball FX 2, you have to respect them for what there are doing. As with past Marvel tables all the trade mark thing you would expect to see from the title character of the table are present on the table and for the most part fully interactive.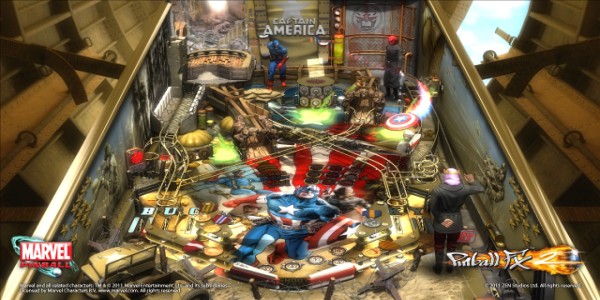 The only thing I have an issue with on these table, and I said this with the fantastic 4 table as well. I wish that instead of releasing a table at a time, Zen would wait and release a collection of tables. The Captain America table is certainly not one to be missed as it will please you just as much as the rest of the Marvel tables. I have a total of only 12 tables, but can tell you that this table would rank right up at the top with some of my other tables I have. For the few MS points that Zen asks for this gem, it's worth the buy and should continue to give you plenty of Pinball fun, well until Zen releases their next great thing.