It's refreshing to see 8-bit titles coming out to the scene and grabbing the hearts of players who appreciate the retro gaming genre.  That's why it brings me happiness to learn that Conatus Creative has developed the sequel to River City Ransom, a classic Nintendo game from 1989, for the PC steam.  After being in development for three years, River City Ransom: Underground has been released with a vengeance!
The plot of this game takes place 25 years after the prequel. The streets have been dominated by violent gangsters and so we have our heroes coming into the scene and bringing back peace and order….through the use of violence.  What a great and simple story!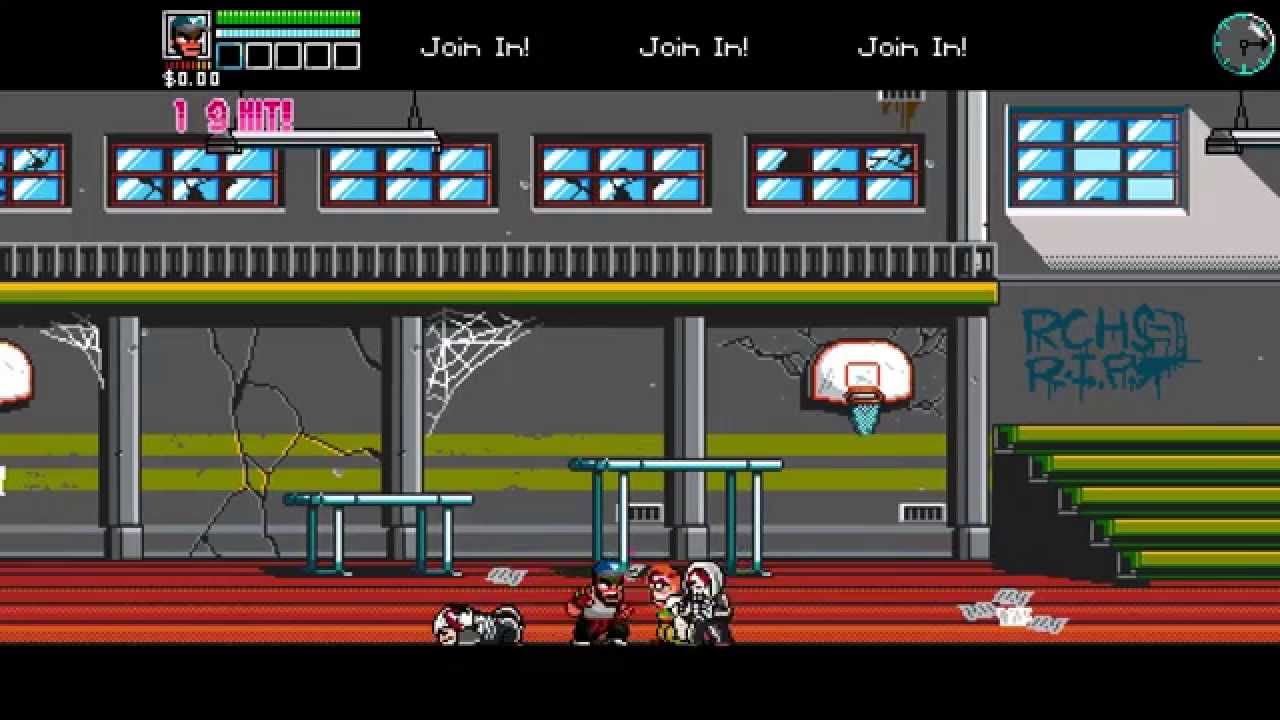 Controls-wise, River City Ransom: Underground makes use of the button commands, from the simple jump, punch, and kick to the more advanced like special and grab.  When you first start off the game, it will acquaint you with the control scheme.  And once you get up and running, you'll be kicking butt in no time with style!
In terms of graphics, River City Ransom: Underground stays true and faithful to its predecessor.  You get the pixel art style that gives the game its charm and retro feel.  But when you look at the animations, there is quite a degree of detail and smoothness that you don't find in the 8-bit era.  So you get a nice mix of both the retro and modern gaming worlds.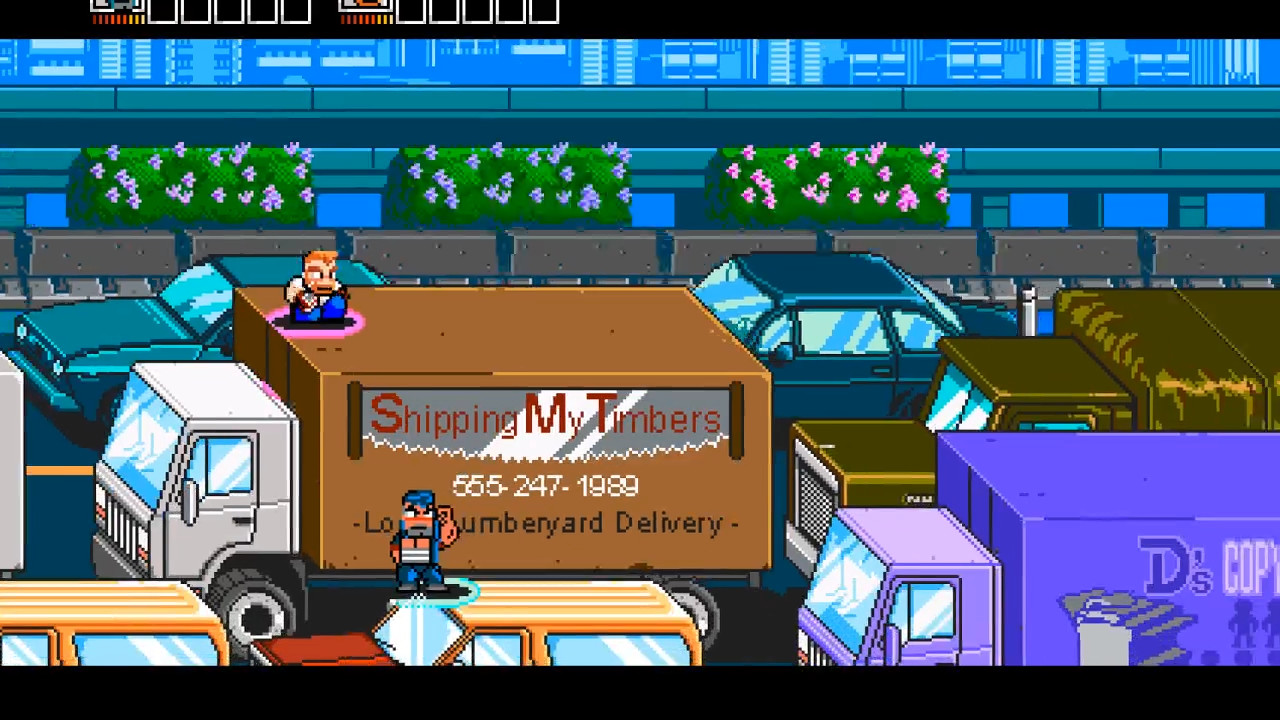 In case you are not aware, River City Ransom: Underground is a beat-em-up with RPG elements set in a 2-D open world environment.  You will get plenty of opportunities to punch and kick your gangster enemies, level up your character attributes and unlock new moves.  There are also plenty of shops you can enter into in order to acquire equipment and items.  You can also train in the dojos and purchase new special moves.
At the start, River City Ransom: Underground grants you four characters to choose from.  Each of them have their own appearance, moves and special attacks.  I personally like Provie who is a breakdancer and has some sick moves that are used as attacks against enemies.  Later on, there are six more characters you can unlock, which adds to the game's replay value.  But either way, acquiring new moves and abilities is always a treat.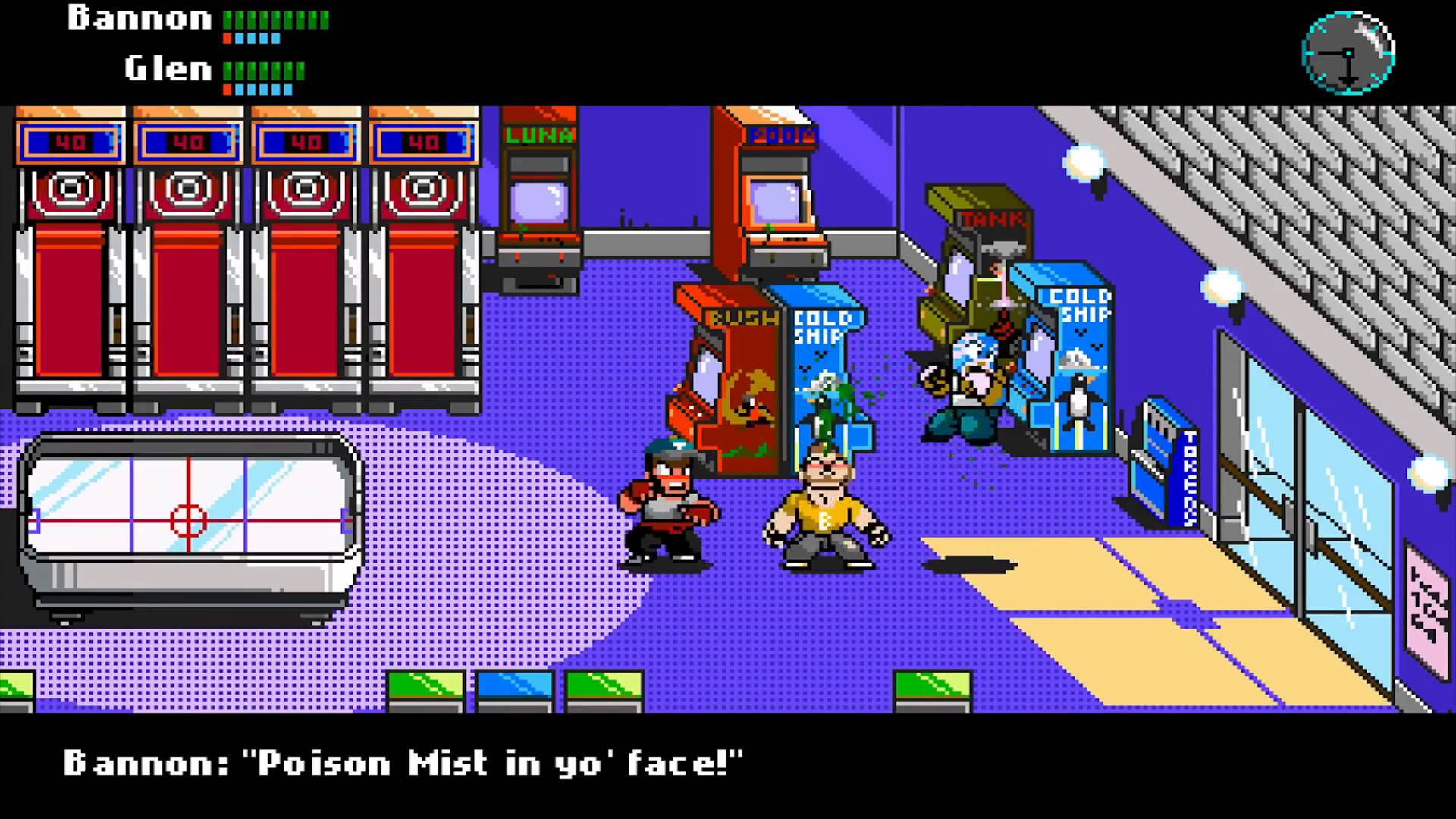 It may be possible that the game feels repetitive, especially if you get lost and don't know where to go next.  However, what gives River City Ransom: Underground its longevity is the cooperative play, in which case an additional three players can join in. The multiplayer experience is well executed and the options of either local or online makes this title that much more enjoyable.
One worthy mention is the chiptune soundtrack which, like the graphics, produces a mix of both 8-bit and modern music.  As such, the audio gives a sense of nostalgia and remains impressionable throughout the levels you go through. The sound effects are also very familiar with its simplicity and 8-bit execution.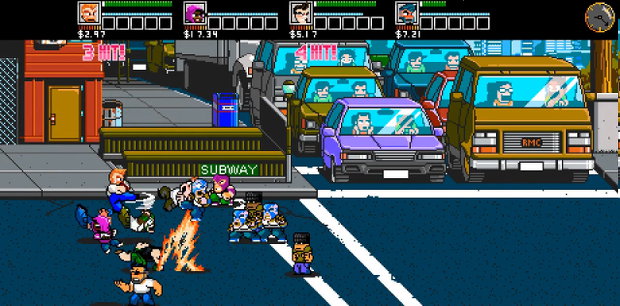 All in all, River City Ransom: Underground has plenty of content and unlockables to give a rewarding and memorable gaming experience.  The RPG elements and mix of the old and new really gives this game its charm.  I did encounter some technical issues, but this can vary based on your PC system specifications.  Nonetheless, River City Ransom: Underground is THE TITLE that retro gamers are asking for.