Back in October 2010, Sega came up with Sonic the Hedgehog 4: Episode 1, which was a 2D adventure type of game that remained consistent with the original Sonic titles.  Almost after two years, it has finally released the second episode to this fast-paced title that is available for both the Xbox Live Arcade and PlayStation Network.
Here, the game is split into four stages with three main acts and a boss battle. The environments vary and include the Aquatic Ruin, Oil Ocean and Wing Fortress Zones.  Characters such as Tails and Metal Sonic are also featured in Sonic 4: Episode 2.  So you get to see the whole gang!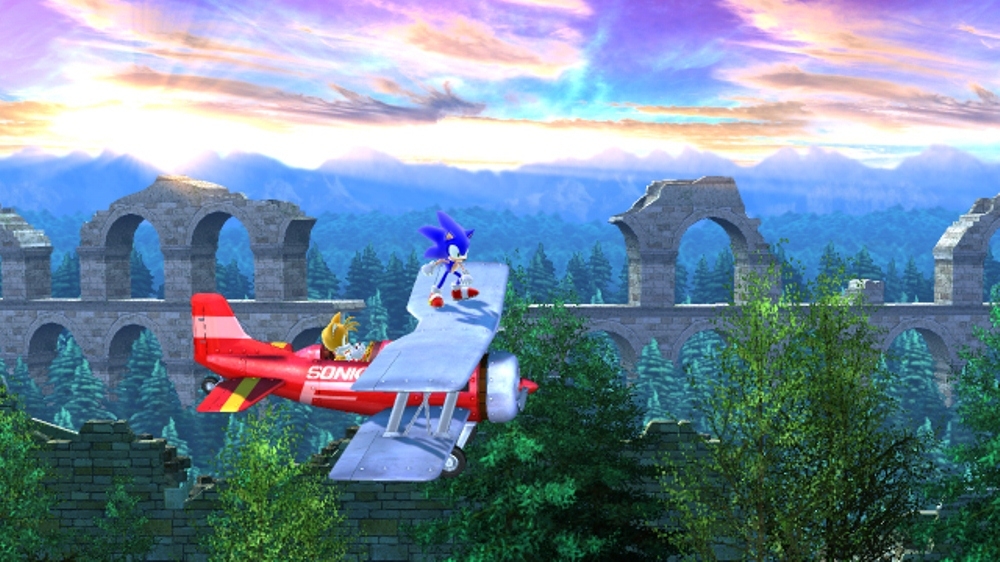 You control Sonic as he runs at insane speeds as he jumps around to avoid obstacles and land on various platforms.  Accompanying this hedgehog is Tails, who acts independently as a computer character if played on your own.  Or else, he can be controlled by another player either locally or online.  There are golden rings you can gather to gain extra life if you get enough.  They also serve as a temporary layer of protection.  If you don't have any golden rings at all and get hit by an enemy, you'll die.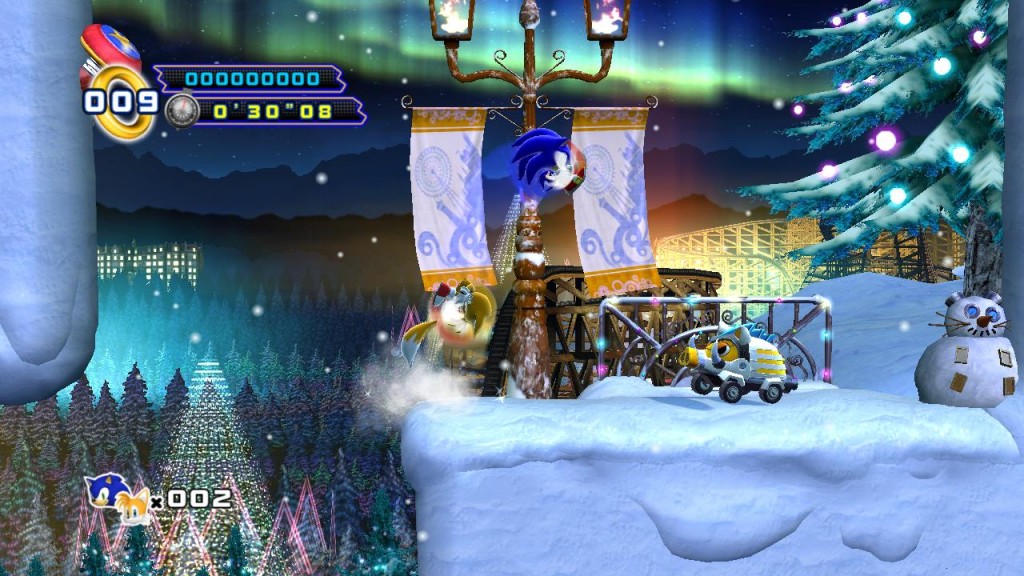 Controls are consistent with all Sonic games.  There's the simple jump as well as spin dash which can be done by pressing the down button while running.  And in Sonic 4: Episode 2, you can auto-target enemies by pressing the jump button while in the air.   Furthermore, you can perform special partner moves with Tails to help you jump higher or even break through certain obstacles and barriers.
If you are able to collect 50 rings when you reach the end of the stage, you'll be able to access one of eight special stages.  The obstacles are presented with a 3D perspective of a half-pipe.  In this case, you'll have a chance to snatch at that Chaos Emerald as you move left or right to collect the required number of rings before reaching the checkpoint.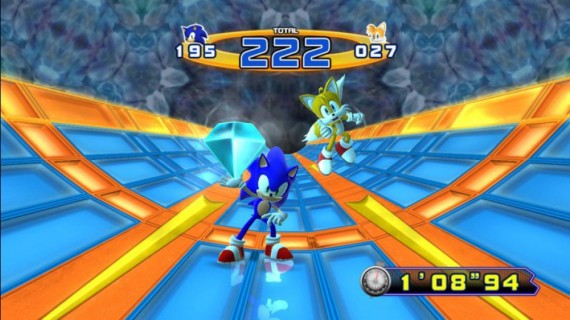 Sonic 4: Episode 2 sort of gives you incentive to perform successfully during these special stages.  In fact, if you are able to collect all eight Chaos Emeralds, you'll be able to turn yourself into Super Sonic.  It may not necessarily have any significant value when this happens.  But it's still something for players who are aiming to complete all objectives and trophies.
Looking into the visual department, Sonic 4: Episode 2 has a very pleasing and welcoming look.  The graphics are an improvement in comparison to the previous episode title.  There is enough detail and color to let this particular game stand out.  Also, the animation is excellent when Sonic manages to maintain his insane speed without the frame rate slowing down too much to be disruptive.
The music and sound effects are a delight in Sonic 4: Episode 2.  It's the same style as you would get from the classic Sonic games.  Therefore, you get a nice nostalgic feel added to the experience.  But because of that same reason, the music may not necessarily stand out when you compare with other games where the tunes have a much more powerful impression.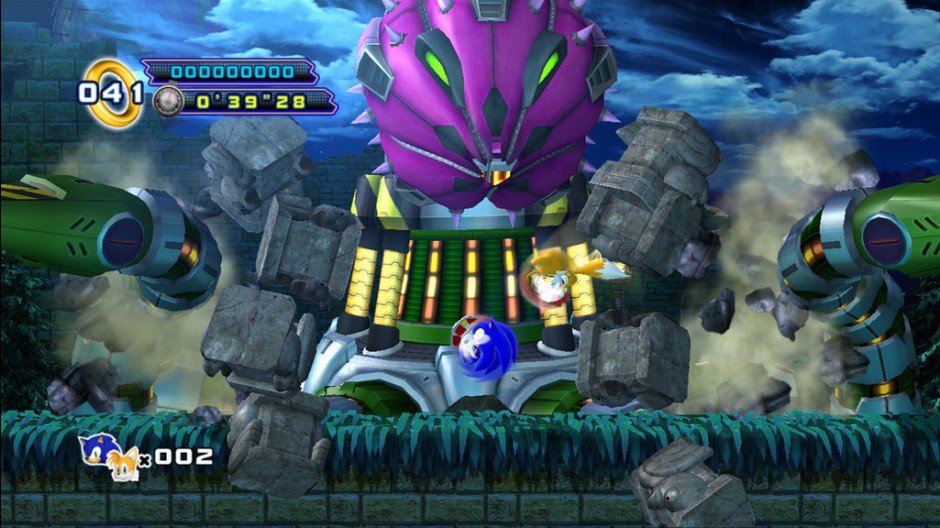 One thing you should know is that if you already own Sonic 4: Episode 1, you'll get access to an extra story mode in Episode 2.  Titled "Episode Metal," there are four extra levels that apparently take place between Sonic CD and Sonic 4. This time, you'll be assuming control of Metal Sonic.  Although you'll notice that the levels are similar to the ones in Episode 1, it's still nice to have this extra feature.  And I believe you'll appreciate that you're being rewarded for owning the first episode.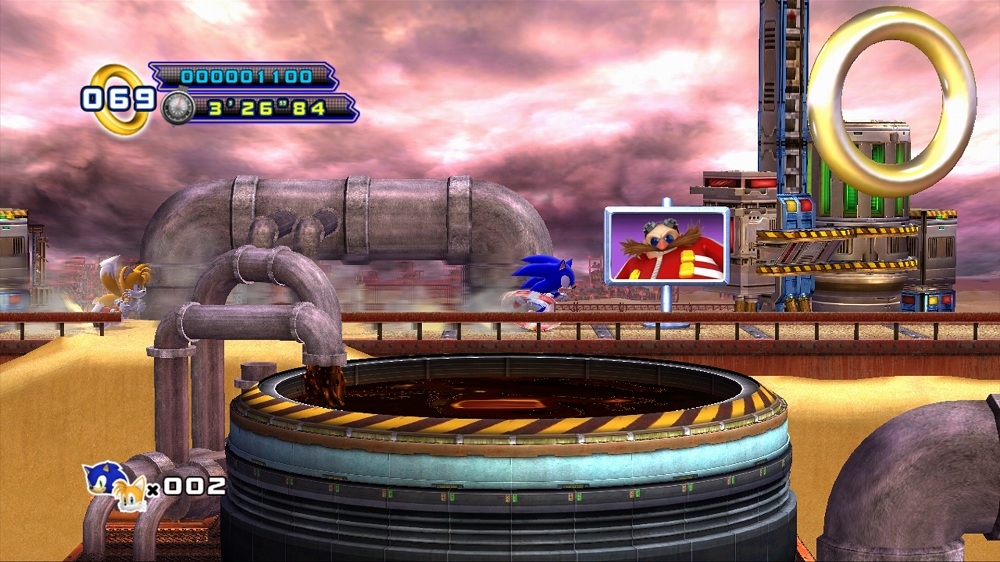 It's been a long while since Sega has done a follow-up title to Sonic 4: Episode 1.  But finally, the sequel has arrived.  If you have always been following Sonic the Hedgehog since his existence, then you definitely don't want to pass this one up.  It's filled with tons of fun with some crazy speedy action.  Furthermore, there are plenty of extra goodies attached to this episode.  Knowing this, it's time to make like Sonic and rush as fast as you can to the PlayStation Network or Xbox Live Market for this wonderful game!