Having played Superhot, I never thought that such uniqueness can be topped off. Well I was wrong as Superhot VR has also come into the light. To immersed with such a gameplay into virtual reality is what makes this title shine.
I have provided my review earlier on for the original title. So I won't be repeating the main important points of the game other than the fact that it's a brilliant title. You can check out what I mentioned here at http://jgghgames.com/reviews/superhot-pc-steam/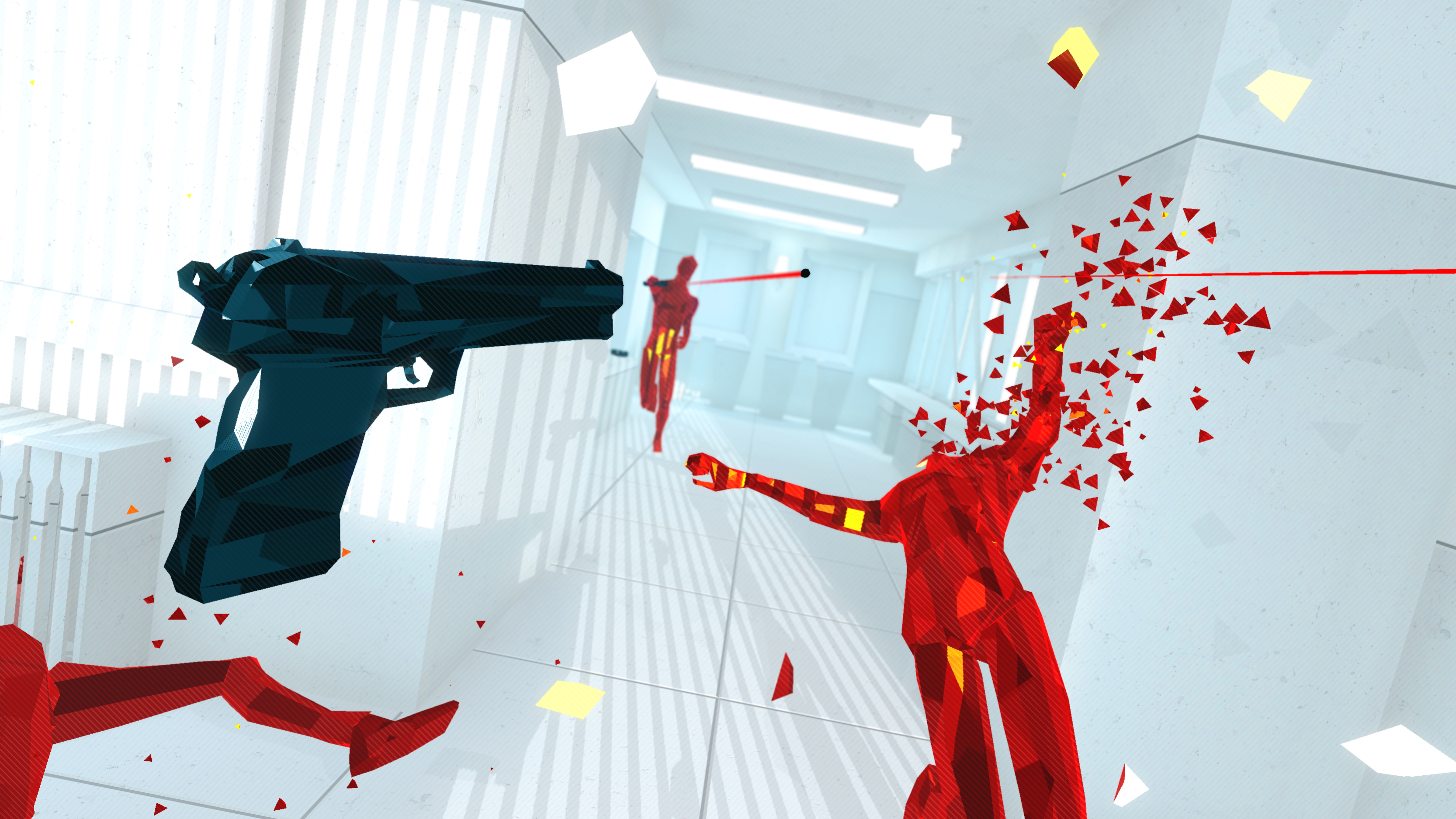 One of the main things I will be discussing is obviously the graphics. As we incorporate the VR headset, I must say that the visuals remain consistent and faithful to its original counterpart. While again, the colors are minimal, the overall scenery is still interesting to look at. This is attributed to the action content that you get to see in front of your eyes. The frames do run at a smooth rate and the whole experience of watching bullets fly by you is very satisfying and surreal.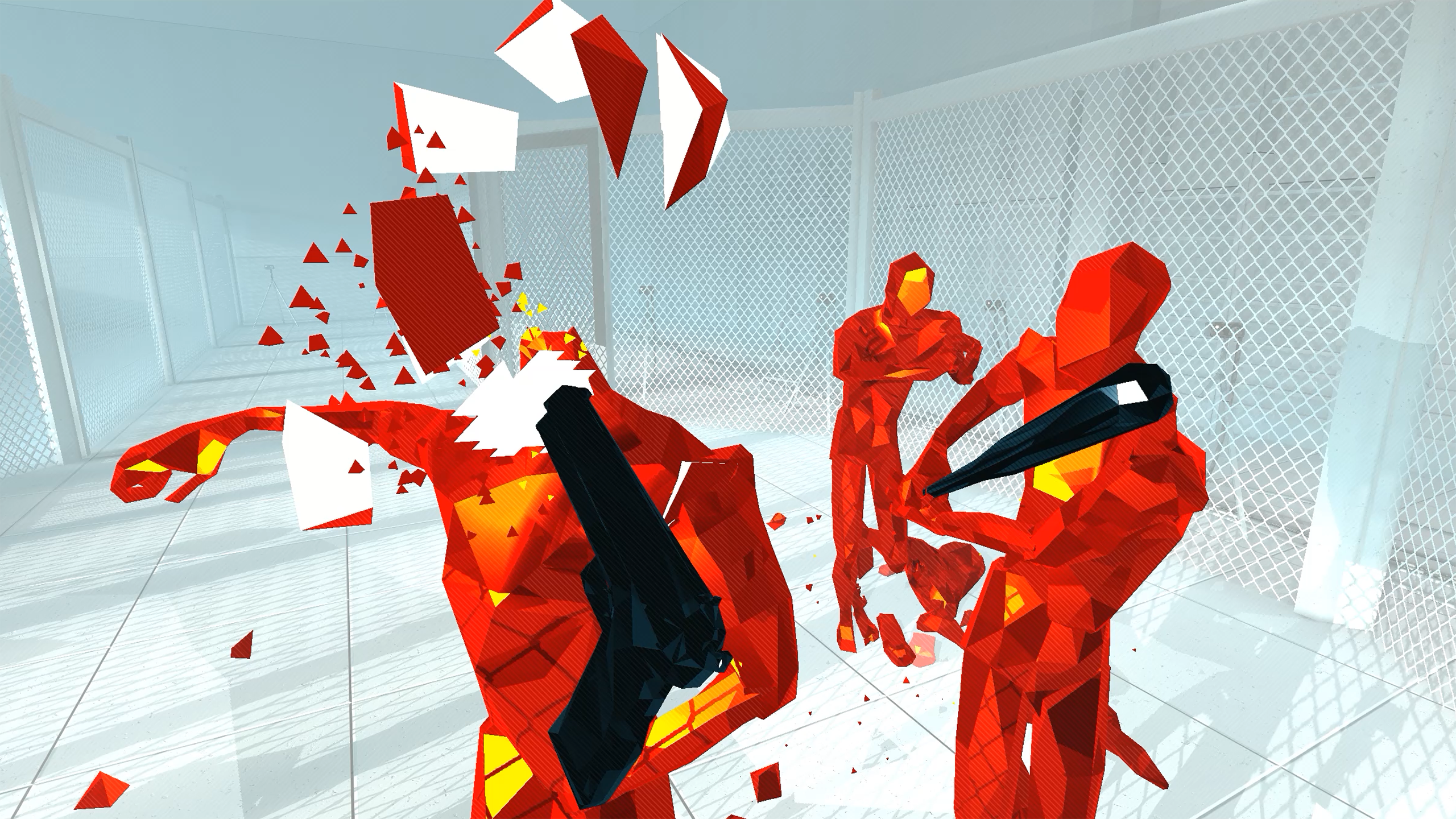 Another main thing to explore with Superhot VR are the controls and movement. You are confined to a spot where your movement is limited within your playing area. This makes sense since your movement will affect how the action will move accordingly. Using the two hand controls is very intuitive in a game like this. On top of that, the buttons and commands are arranged in a way that it's easy for you to pick up and play right away. As you shoot and perform actions, it makes you feel that the controls are responsive…almost. I did find that the controls can be finicky and therefore can make a huge difference in terms of whether or not I get to progress further. Still, if you can move past that, the gameplay is pretty cool nonetheless.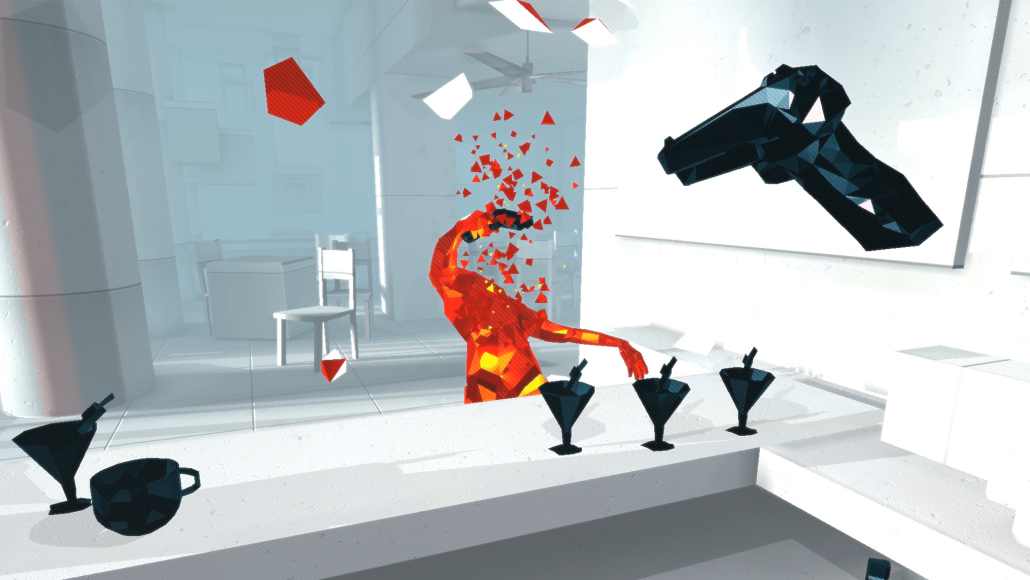 Superhot VR remains as unique and effective as the original Superhot. However, they both share some of the shortcomings, such as minimalist visuals and shallow gameplay. Whether or not you own a VR headset and the necessary controls, you have to try either titles!