Owners of the Nintendo Wii got to take part in the crazy action from Corecell's game, Wicked Monsters Blast back in 2011.  Now that a year has passed, we see that these monsters are spreading over to the Playstation 3 complete with high definition graphics and Move support.  Now more people can have a blast with Wicked Monsters Blast!
Right from the first appearance, you'll know that this game has cute and funny written all over its face.  While this may be kid-friendly, those of you who are used to violence and explosion may be scared off.  But if you can look past this, you can see that the graphics are pretty decent.  The high definition treatment really works well here when you consider the crisp and solid colors that give a sharp, bright presentation.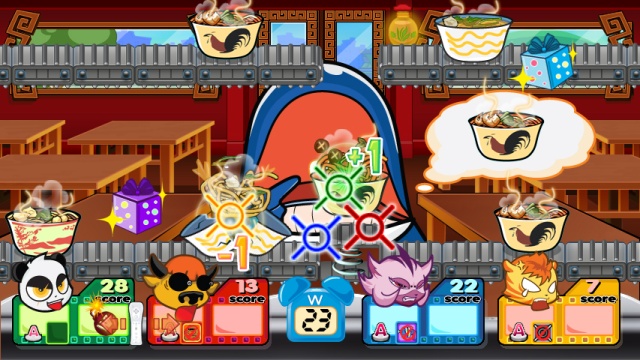 In the audio department, the music is also in line with the cutesy theme.  But it also remains catchy and interesting.  You'll hear the occasional noises from the characters.  However, once you get all the action taking place, most of the sound effects get buried by the gun firing.
There is a bit of a story attached to this game.  You have the leader of the Wicked Organization who happens to go missing.  Then enters nine animals that will engage themselves to various challenges in hopes of becoming the new leader.  Each of these characters has their own introduction and concluding sequence that turn out to be extremely cute.  So even though there isn't much depth for the story, they are still humorous and adorable enough to keep you playing to the end.
Packed inside Wicked Monsters Blast are various mini-games that will have you performing a diverse number of objectives.  As a result, every time you revisit this game, there is some degree of uniqueness.  For example, you be tasked with evading enemy attacks while trying to destroy certain objects on screen.  Or you may have to feed the whales by shooting down dishes from the sushi restaurant's conveyor belt.  Talk about the types of wacky things you'll be doing.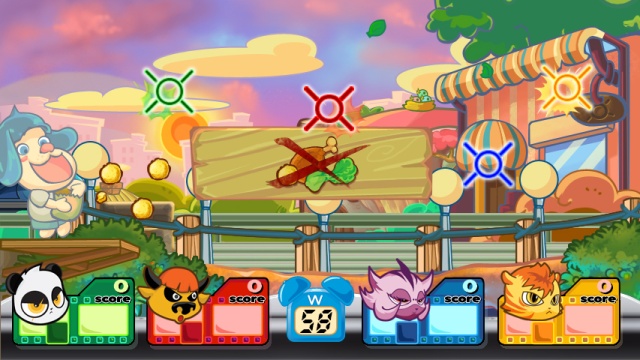 Since quite a few mini-games within Wicked Monsters Blast will have you aiming or moving objects around, it is important the controls are accurate.  With the Playstation Move support, not only does it achieve this with such optimal handing, but it also remains as responsive.  Because of this, the entertainment level gets even more heightened.  You also have the option to use the DualShock Controller which still plays out to be straight forward and easy.
There are three game modes you can engage in Wicked Monsters Blast.  First, there is the arcade which plays out as a typical campaign where'll be going through random levels and then reach the boss in the end.  You'll be given a minimal score that you must achieve for each of these mini-games if you want to avoid losing your lives.  The second mode is the family where you and up to three players can enjoy a fun time playing the mini-games and compete to get the highest score. Lastly, there's survival mode in which case you try to reach the target score during the shortened versions of these mini-games. The game is over the moment you fail even once.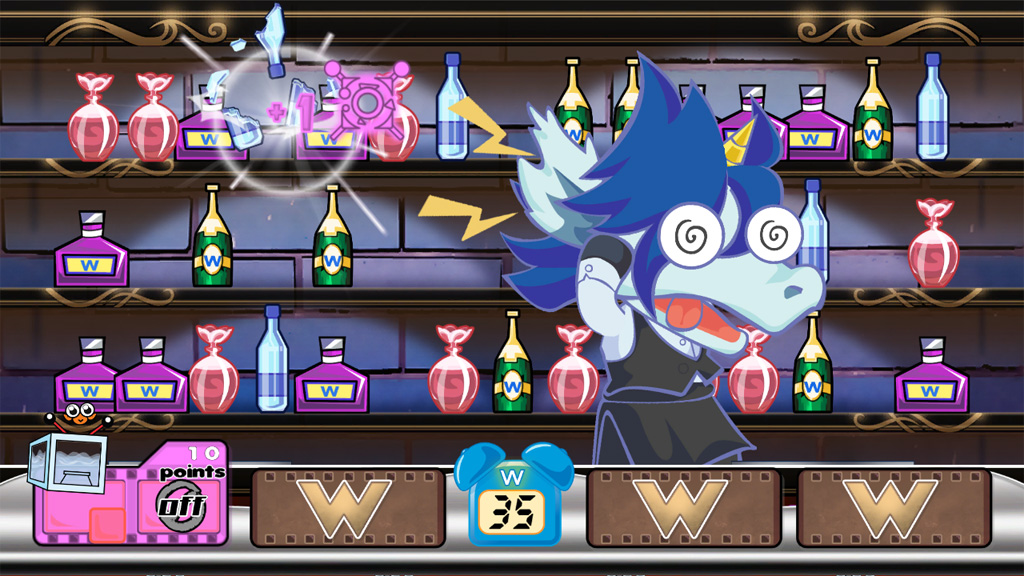 While Wicked Monsters Blast is not exactly the most sophisticated or violent game out there, it still has a lot of value and content appropriate for all ages.  And if you factor in the ability to have three other friends to join in on the action, it becomes a wicked session. While it may be too cartoony for some players' tastes, there are plenty of fun and crazy antics going on.  So for a mere price of $9.99 from the Playstation Store, Wicked Monsters Blast still offers some "wicked" value.