Today we have the second preview of a map that will be featured in our upcoming fifth Community Playdate on February 10. The map is Shallow Grave. A 6v6 slayer map that was used in our previous Playdate. The map has been revised with the suggestions made by the players of the last Playdate in mind. Like all of our other maps with the exception of Prizeball Tower, this map will also have random winner through the night. Below you can find details on the rules, difficulty and prizes.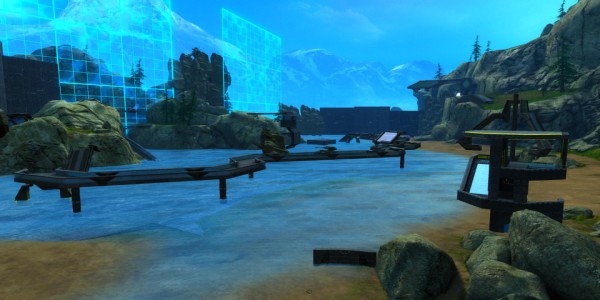 Rules – The map was based on a 4v4 format. Due to suggestions that have been made the map has been changed to a 6v6 map as well as made into a vehicle based map. The score goes to 50 and basically follows general Slayer rules. Pretty cut and try, the only change you may see are custom load outs.
Difficulty – The map can get a little difficult due to the environment. Most of the map takes place running through shallow water. This means that standard vehicles like the Ghost may have to be used more strategically in order to make it work. The map covers a lot of ground and with 3 Warthogs on the map and several powerful weapons, you may find that you have a hard time without some quality team work.
Prizes – Plain and simple, the way to win a prize on this map is to have the best ratio. The player with the best K/D ratio will win a prize. If the situation happens that there is a tie with the ratio, the player with the most of medals of the tied players will receive the prize. As with other maps being featured, there will be an easter egg that will be hinted at during the beginning of the match. Finding the egg will gain you a prize.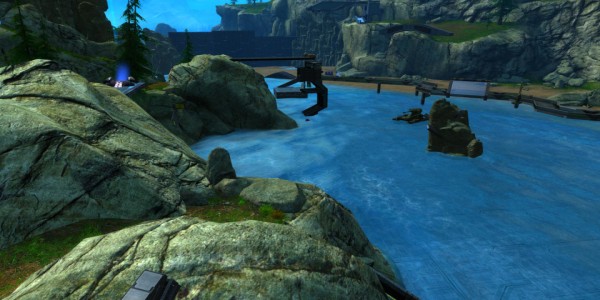 Shallow Grave is just one of two revised maps that will be featured and after play testing the new version it seems to be on par with what we're looking for. Be sure to send a message to one of the tags listed on this page. Be sure to join us on Halo: Reach for our fifth Xbox Community Playdate on February 10 only on Xbox LIVE.